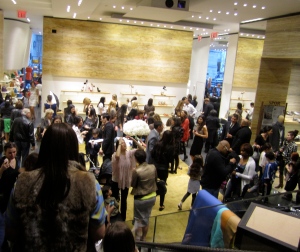 Mom's and tots, get ready for this season's most fashionable children's clothing line. This afternoon, I had the pleasure of attending Fendi's Children's Spring/Summer 2011 Collection fashion show, hosted by Gossip Girl actress Kelly Rutherford in partnership with Lyss Stern's Divalysscious Moms.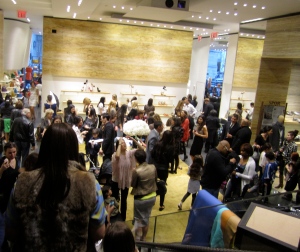 Walking into the Fendi flagship store on Fifth Avenue were gorgeous male models welcoming guests with champagne, hors d'oeuvres, and mini cupcakes. While walking around the main floor and saying hello to some familiar faces (where there were stunning handbags and shoes, may I add) a DJ was spinning music which made the vibe of the evening fun and energetic. A few minutes after I arrived came Kelly Rutherford, who looked stunning in a Fendi orange dress with gold jewels, and her two sons.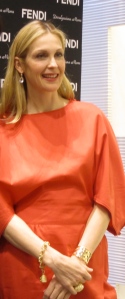 After everyone munched and mingled, guests made their way upstairs where the fashion show was held. Before the show began, Stern and Fendi's President of North America, Stacy Van Praagh, gave a thank you speech to open up the show.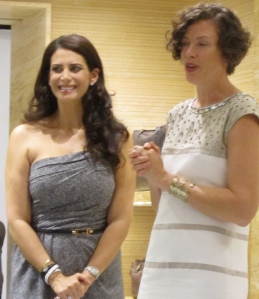 4-6 year old boys and girls were the models of the show, looking adorably stylish in tapered pants, playful dresses, t-shirts, leggings, plaids, bomber pants, and more. Each child looked cute and chic, and walked the runway with undeniable confidence.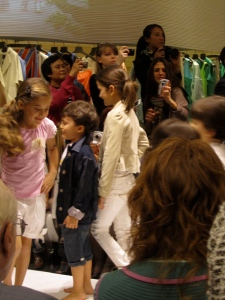 The collection was adorable, and I particularly loved the boy's tailored suits and the girl's playful dresses. The clothing is certainly not for the mother who's on a budget, (prices range from $100-$1000) but for the mother who wants to splurge. Check out the collection on Fendi.com.