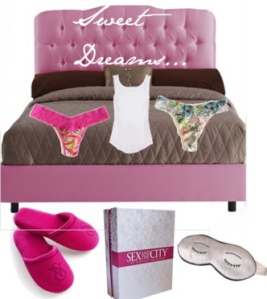 On rainy days like today, sitting at home in lounge attire reading a chick flick with a cup of tea and yummy snacks is ideal. However, I've been doing just the opposite, running one place to another since very early this morning. I might live my ideal "rainy day" this evening, but chances are it won't last too long.
When I was shopping at one of my favorite stores, Cusp, in Boston last week, I came across Hanky Panky's new Spring collection. I absolutely love Hanky Panky's because they're trendy, colorful, girly, and comfortable. I only wear Hanky Pankys, and have so much of an obsession with them that I buy a thong every time a new seasonal collection comes out.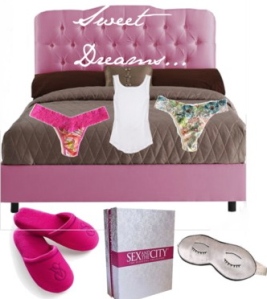 Each season, Hanky Panky comes out with a collection of thongs that have a theme. Out of all of the different seasonal Hanky Panky collections, the Fall 2010 collection is my favorite because it is animal inspired with a girly twist. Hanky Panky recently came out with its Spring collection, and it's all about florals, brights, and lollipops.

Out of the many thongs that Hanky Panky just came out with for Spring, there are two that I like most: 'Lilly Pad' and 'Lollipop Swirl'. 'Lilly Pad' is spot on for Spring with its charming watercolor-like lilly pad print. The colors are light and girly which is a great substitute for your darker thongs in the warmer months, when you will begin to wear lighter colored pants. 'Lollipop Swirl' is vibrant, fun, and chic with its vibrant colors, and somewhat resembles Pucci. 'Lollipop Swirl' is more my style, but both options are adorable. Both thongs are available in different "rises", so be sure to purchase what's most comfortable for you.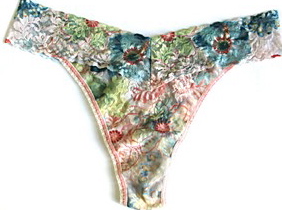 Both Hanky Panky thongs are available on Bloomingdales.com for $23.