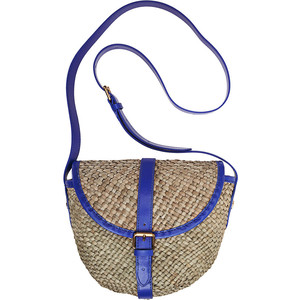 Marc by Marc Jacobs' Spring collection is colorful and full of stripes. Although trends go in and out, stripes have stayed in, and are becoming a classic. However, what I like even more than stripes is color, something that my closet just couldn't live without. To give the stripes in his collection some Marc Jacobs' flavor, Jacobs added neon colors, giving the pattern the perfect twist.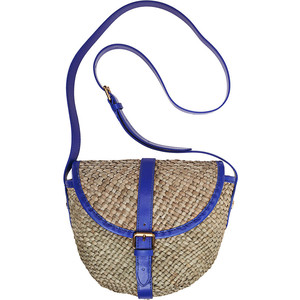 Not only did Jacobs add neon colors to his clothing, but he also added them to his accessories. As I was browsing in one of my favorite department store's, Barneys New York, I came across an adorable Marc by Marc Jacob's bag that is great for Spring. I was actually quite surprised to spot this adorable handbag at Barneys, considering it's rare to find a handbag under $500 there.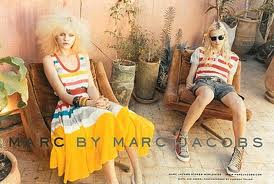 Marc by Marc Jacobs recently came out with a 'Preppy Straw Canteen' that is adorable, quirky, and cool. I love this handbag because it's not your typical everyday bag: the shape isn't of a rectangle or square and the texture isn't your same old patent leather. Straw might not be your material of preference, but Marc Jacobs makes it hip: the neon blue leather trim gives it edge, while the gold toned hardware makes it a classic. As you can see in the photo above, the strap is long; but don't worry, because the strap is adjustable. The handbag also comes in a different leather trim: neon yellow.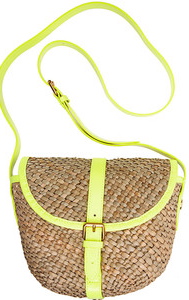 Wear this 'Preppy Straw Canteen' with blue jeans, a grey cardigan, blue platform pumps, and a blue and gold cocktail ring. Instead of overdoing this look with lots of eyeshadow, put on a little blue eyeliner for a fresh look. Tip: blue eyeliner looks especially good on people who have blue eyes.
The 'Preppy Straw Canteen' is available on Barneys.com for $148.