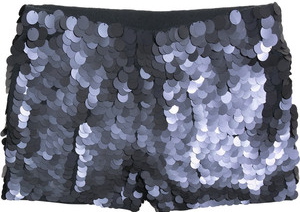 Living in NYC has given me the ability to witness many personal styles. Some fashion colorful florals, while others keep it dark yet dramatic in all black; some wear platform pumps while others stick to Converse; and some wear tons of makeup while others simply wear none. The list of "opposites", if you will, can go on and on, but like the old saying, opposites attract. I might love the head-to-toe-glamorous look; sparkly dress, high stilettos, a bold red lip, etc; but I also love feeling comfortable in leggings with a sweatshirt and my neon orange sneakers that are perfect for a day of casual walking around. It's all about combining your dressy pieces with your casual pieces to make that perfect outfit.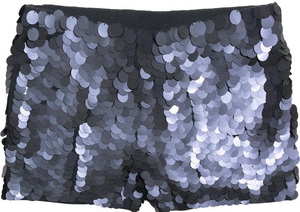 Sequins are not only perfect for a fun night on the town, but they are also great for during the day. I love sequins because you can wear them for dressy occasions, but you can also dress them down by wearing solid casual pieces. I have lots of sequin blouses in my closet, and I dress them down during the day with a pair of jeans, or when it's warm out a pair of shorts. At night, I dress them up with a skirt and pumps. Now that Spring is on its way, I'm ready to invest in a pair of sequin shorts. Doesn't Olivia Palermo look great in her pair of sequined shorts? I think so.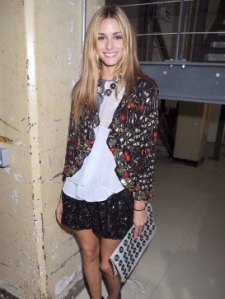 J.Crew recently came out with 'Zoe paillette-embellished merino wool shorts' that will be a perfect sparkly addition to your wardrobe. The shorts are in matte-navy, a color that is not only classic, but is extremely slimming: navy is the next best option to black. Of course you can wear the shorts out at night, but why not for during the day? For a casual yet glamorous look, pair these shorts with a cool t-shirt in the black and grey family, Converse black high-tops, a black leather hobo handbag, black aviators, a navy-blue and silver cocktail ring, and a metallic silver eye: if it's chilly, put on a black leather jacket.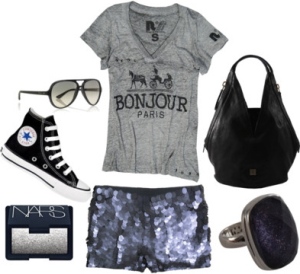 The merino shorts are adorable, and I love how they can be dressed up and down with the slightest accessory change: all you need to do is change your shoes and purse. What do you think? Check out these sequin-embellished shorts on Net-a-porter.com for $150.