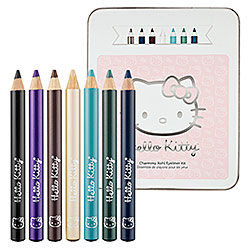 Hello Kitty is one of the most globally known brands, with its playful yet sophisticated line of everything from a set of stationary to a piece of jewelry, plus so much more. You might love Hello Kitty for little accessories, colorful randoms, or just the Hello Kitty face itself. Now it's time to add Hello Kitty makeup to that list, because Hello Kitty, as said on Sephora.com, has brought her playful spirit to a new beauty line presented exclusively at Sephora.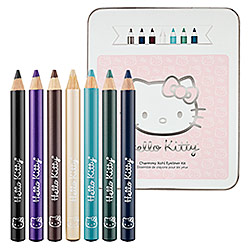 The Hello Kitty collection is high-end and sophisticated, but it is also extremely stylish, fun, girly, and glamorous. Look at this 'Bling' mirror: you can't get any more girly and glamorous then that! The Hello Kitty line not only consists of makeup, but fragrance, skincare, and hair as well. However, the makeup part of the collection is my favorite. I don't know what's best about the collection: the charming packaging, or the colors that each product comes in.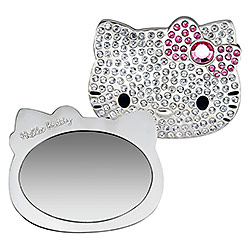 As I was browsing through the different makeup, I came across something that I think is a must for all of you eyeliner lovers. I'm a huge eyeliner wearer and lover: I never leave my apartment without it on. Finding the right brand can be a challenge, but I eventually found myself following my mother's footsteps and using a Chanel pencil: I love it, but I'm always willing to try something new.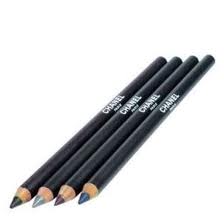 The Hello Kitty Collection came out with a 'Charmy Kohl Eyeliner Kit' that is perfect in terms of color options, packaging, and price. The adorable reusable box has a cool/vintage vibe and contains seven colors that will allow you to play with different looks for different occasions. Here are the color options: Good Night Dreams (black), Grape Juice (purple), Chocolate Milk (brown), Happy Cloud (white), Blueberry (navy), Bicycle (teal green), and Blue Sky (bright light blue). All of the colors are fun, all of which can be used through all seasons. What's your favorite color?
Check out this $28 eyeliner kit and other Hello Kitty products on Sephora.com