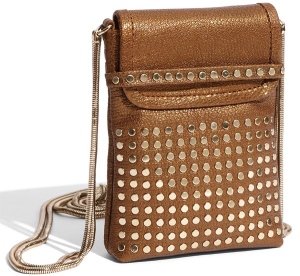 We're getting closer and closer to Spring! The fact that we're already in March shows how much we've been marchin' on, and I am so thrilled to be wearing lighter clothing: leathers instead of furs, cardigans instead of heavy sweaters, plus more. Each season, new trends develop, while others simply go out of style. However, some stay in like wearing crossbodys.
Crossbodys have noticeably been one of the handbags to own this year. As it begins to get lighter outside during later hours, where the temperatures start to warm up to degrees in which we start seeing the lawns of Central Park and The Boat Pond to fill up , wearing a light colored yet basic colored bag is maybe not a must, but most definitely a want.
Not only do I like to wear light clothing, but I also like to carry light handbags, if possible. Crossbodys are perfect all season handbags, but especially for Spring since they don't require you to carry them in your hand during your 'Spring Fever" activities: they simply lay across your body. I know that I'm all about having my iced cappuccino in one hand with my blackberry in the other, and the ability to not worry about figuring out how to also carry my purse is a plus.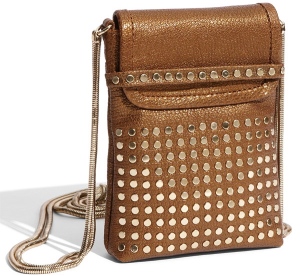 Rebecca Minkoff recently came out with a great crossbody for Spring 2011 called 'Tart'. The handbag is in pebbled bronze-metallic leather, and is super chic for a cool Spring day. Bronze is a great color because it's basic enough to go with everything, yet it still has a little twist: metallics are always fun additions. To give this purse some extra glam, the cross-body is punctuated with gold nail-head studs, and suspends from a serpentine chain strap. The crossbody also comes in metallic green.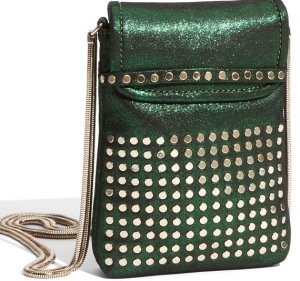 Wear this crossbody with a simple forrest green/grey dress, bronze/brownish gladiators, gold and rust colored bangles in different textures (i.e studs), brown feather earrings (Gwyenth Paltrow definitely pulled off the feather earring look on the Grammys), and a denim jacket if it's chilly. To add onto your look, give yourself a bronze eye by mixing gold, light brown, and dark brown shades of shadow.
The crossbody is available on Nordstrom.com for $125. So, do you have Spring fever yet? I most certainly do…