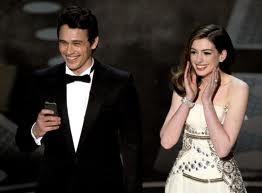 Glamour, prestige, and success are three of the many words that describe The Academy Awards. Each year, actors and actresses gather at the show to be recognized by The Academy for superb work in the film industry, honored with an Oscar. 'The King's Speech' unsurprisingly won Best Picture, although I did hope the win would have gone to The Social Network. Colin Firth won for best actor in 'The Kings Speech', and Natalie Portman won for best actress in 'Black Swan'. Many other awards were distributed, but these are the three main ones that everyone seems to care about most.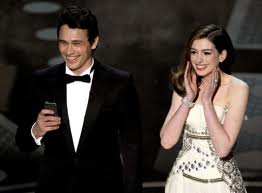 The Hosts: We've got the extremes- the lack of a host at the Grammy's, and now two hosts who I feel were equally bad at the Oscars. It is clear that The Academy wanted to reach out to a younger audience by having James Franco and Anne Hathaway co-host the show, but I feel that the award show is such a television classic that there's no need to make it "hipper". Franco didn't seem like he wanted to be there, and Hathaway was somewhat immature, cheering (shouting) left and right. Even though I wasn't impressed by the hosts, Hathaway did look stunning in each and every outfit (the strapless burgundy beaded one was my favorite) except for that shiny blue dress that looked like a soda can.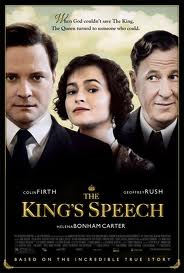 The Red Carpet: Although I wasn't too fond of the award show itself, I was highly impressed with The Red Carpet. No one really had a terrible fashion moment, and watching Tim Gunn host on ABC was great. I loved so many of the dresses worn on the accomplished female attendees, but there were four women's dresses which truly grabbed my attention.
Gwyneth Paltrow: Paltrow's look was by far my favorite of the night. Looking ever-so-chic in this metallic Calvin Klein Collection frock, Paltrow's body looked amazing. The dress emphasized her long blonde locks and sun-kissed skin. What topped this look off for me was the amazing Louis Vuitton high jewelry earrings, ring, and broach, giving the dress a colorful and glamorous quality.
Mila Kunis: Looking like a beautiful goddess, Kunis fashioned a sweet lavender lace Ellie Saab Haute Couture gown. The color looked impeccable on her, and the ribbon waist and peek-a-boo detailing are what made this dress look effortlessly chic. Plus, the Neil Lane diamond earrings looked miraculous as well.
Amy Adams: Glittering like a sapphire, Adams looked old Holly-Wood glam in this L'Wren Scott cap-sleeved gown. The dress fit Adams like a glove, showing off her figure in a sexy yet classy way. Although her Cartier emerald and diamond jewels are beautiful, they're not the perfect match for me. However, Adams still made my best dressed list.
Anne Hathaway: The Oscar host looked beautifully classic in this red vintage Valentino Haute Couture taffeta gown with floral applique train. I loved how Hathaway's hair was styled, and her bold scarlet lips complimented the dress perfectly. To top of the look, Hathaway shined in Tiffany & Co. diamonds.