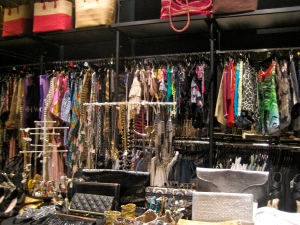 Lincoln Road, Ocean Bvld, and Aventura Mall are some of the most popular shopping destinations in South Beach. However, what most don't know is that the best shopping takes place in the boutiques in and attached to the hotels on Collins Avenue: The Fountainebleau, known for being the funnest, The Gansevoort, known for the wild rooftop, The Loews, known to be more for business, The W, known as one of the best in the chain, and The Settai, known for overall luxury, plus more.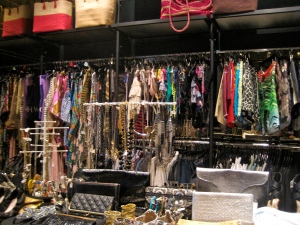 Not only does each hotel have its own signature look and "happening" quality, but they also have stores that fulfill a shopper's dream. Although I love sitting by the pool and listening to the DJ spin, order off a yummy menu, and get at least a noticeable bit of color, there's nothing like a great day of shopping in Miami (well, or two). My mom and I definitely did some damage.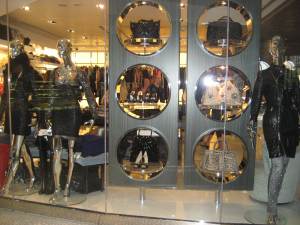 My shopping day started off at Ida and Harry at the Fountainebleau, which I blogged about last month: I bought white J-Brand skinny jeans. Next, we went to Splash at The Loews, where I purchased a peachy/pink strapless, short, and flow-y dress with a few crystal embellishments in clear and blue. I also bought a draped floral top that can be used as a daytime blouse or bathing suit coverup (which is most likely what I will use it as). Lastly, I bought a black and white bikini with metallic purple and gold pipping in floral going through: finding a bikini is never an easy task, so I'm happy I found one that is flattering on my body and is chic at the same time.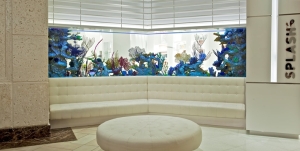 Later, my mom and I went to the W, whose store is owned by Wink NYC, a store that I constantly blog about and shop at. Here you can find flirty printed dresses, sexy bathing suits, chunky jewelry, adorable purses, fun sandals, plus more. I didn't make a purchase, but my mom found a gorgeous black blouse with gold on the sleeves, and a chunky green-stone necklace.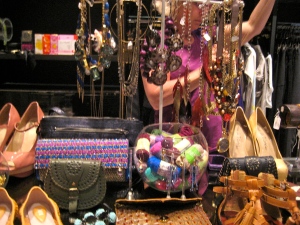 Lastly, my mom and I went to the Gansevoort, where I bought an adorable fedora in tan, with a thick ribbon going around it in lavender, yellow, and red. Connected to the Gansevoort is one of my favorite stores to look in, not shop in, called Curve. Curve is kind of like Intermix: the brands you see everywhere, sometimes a better selection than Intermix, but definitely more expensive. I love everything that I purchased in South Beach, and I can't wait to wear some of what I bought while I'm in Palm Beach.