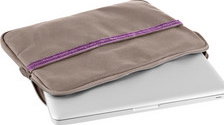 Living in a modern and high-tech world, one piece of technology that I simply can't live without is my laptop. Most of what I do -writing articles, blogging, researching, shopping online, etc, – is done on my non-scratched MacBook Pro, and when traveling I never go anywhere without it.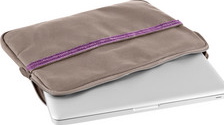 When using one of the hottest, maybe the hottest, laptop that is currently on the market, you want to keep it safe in a laptop case that is just as fabulous. I've gone through many laptop cases through the years, and I sometimes like to switch them up depending on where I am bringing my laptop, what I am wearing, and its brand. I've only had my current laptop since the end of the summer, so I've only gone through two cases. The first laptop case that I had was somewhat of an impulse buy: it's by Incase in gray and blue. I really like the color combo, but I knew I would get bored of it eventually, and I wanted something more recognizable. For the holidays, I received a black Marc Jacobs laptop case which was more me because it was simple, matched with everything, and wouldn't get dirty.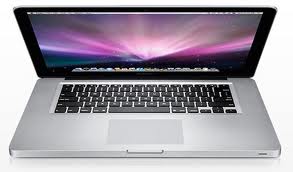 As I was browsing through my "internet mall", I came across an adorable laptop case that might need to be the next one on my list. The laptop case is by Vanessa Bruno, a designer who is recognized for her signature totes in various colors with sequin embellishments on the straps. I am a big fan of this designer, and when I was last in Paris, France (a year ago) my mom purchased one of the signature totes in black with black sequins that has become a daily basic.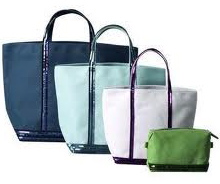 The "sequin embellished canvas laptop case" is a fun and feminine accessory to hold your laptop. In lilac with purple sequin embellishments, this laptop case is the perfect balance between simple and glam. The laptop case comes with two external compartments to keep all of your essentials secure, so you'll be keeping your laptop safe and fashionable at the same time. Not to get all "matchy", but this case would look adorable when wearing an outfit inspired by the color of the case.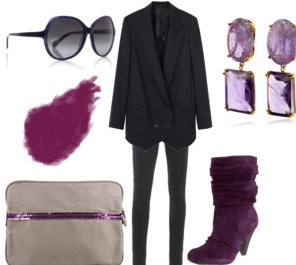 The Vanessa Bruno laptop case is available on Net-a-Porter.com for $110.