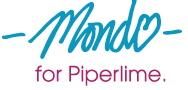 On last season's Project Runway, viewers were shocked to see the fabulous runner-up, Mondo, lose the competition. We all had our favorites, but Mondo seemed to be the shining star of the group, with his continuous and innovative color pallet, patterns, styles, and more. Although Gretchen was the winner, it's Mondo who has been most recognized. His runway show was unforgettable. Here's a refresher: bright colors, plaids, tights, thin belts, high ponytails, etc- overall a retro masterpiece.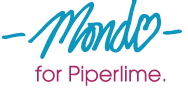 What was just as noticeable as Mondo's designs was his personality. Mondo started off the show being a bit reserved, but towards the end he shared a story that touched viewers: being HIV positive. To help raise money for AIDS research, which is so dear to him, Mondo collaborated with Piperlime.com in November to design two limited-edition t-shirts to coincide with World AIDS Day. His shirts became so popular on Piperlime.com that the site partnered with Mondo yet again to create another exclusive limited edition tee.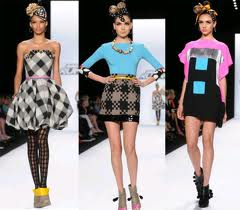 The women's tee that Mondo designed for Piperlime.com is called "Mi Corazon". On Piperlime.com, Mondo said "I created 'Mi Corazon' to represent the growth that comes from within one's self. Love can flourish, exceeding our expectations in beautiful ways. I dedicate this design to my Grandmother Betty, who always saw the beauty and love in everyone".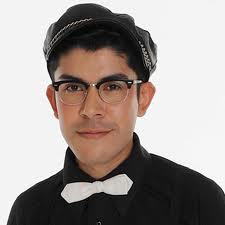 The top is not only great because $20 of the $50 you pay for this tee will be donated to Amfar Aids Research, but because it is also really cool looking. Mondo took this simple white scoop neck tee and added a colorful twist with the heart/flower looking design in stunning metallic colors and pink foil detail: green, purple, blue, yellow, etc.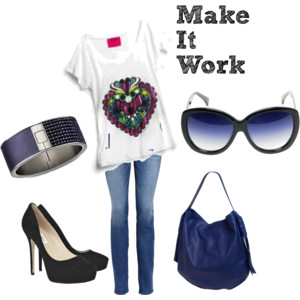 Wear this top with a great pair of light blue jeans, black suede pumps, a blue hobo bag, blue/black sunglasses, a blue and silver cuff, and a black leather jacket to have a fun weekend-casual look. The shirt is also available for men. Check out this great tee for both men and woman for $50 on Piperlime.com