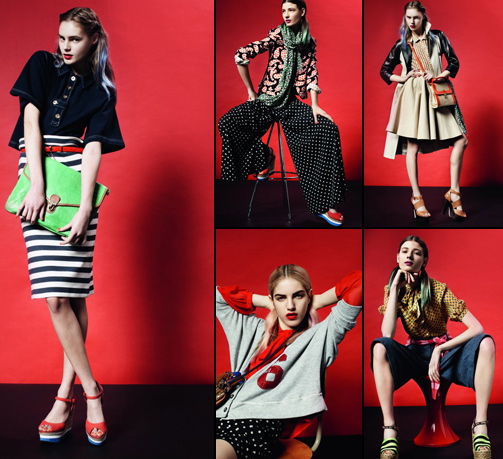 As I was browsing through my long list of emails, I received one from Topshop that got me really excited. When I look at Spring and Summer collections, I like to see fresh colorful, and chic looks: trousers, blouses, dresses, florals, you name it. Topshop just came out with its Spring/Summer collection called New Age Constellation which is the perfect collection to shop for the coming seasons.
The collection is inspired by the '90s, and Topshop definitely took a great approach. Here is some of what you'll find in the New Age Constellation collection: tailored shirt dresses, crinkled leather jackets, boy-cut trousers, and knotted jersey vests. Bellow are my favorite pieces from the collection.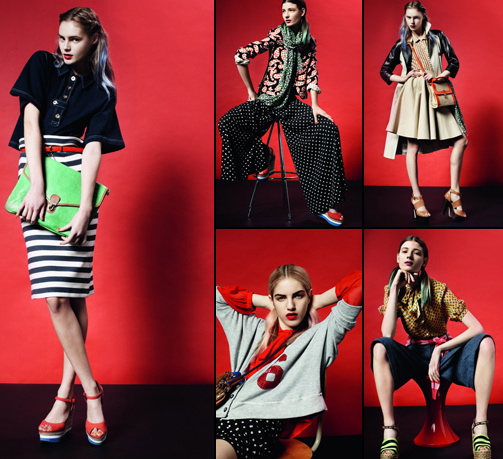 These Luminate Mint Ankle Strap High Heeled Sandals are the perfect twist to a simple outfit. Take your LBD or chic legging with boyfriend-blazer look to the next level by walking on new minty heights. The shoes have a futuristic and retro look, and will be a day and night "wild basic" for Spring and Summer. The shoes are available for $145.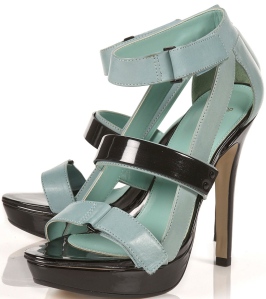 This Cherry Floaty Cape Blouse is perfect for those days when you want a look that will last you through both day and night. The blouse will look great with black leggings, black platform pumps, and a boyfriend blazer. Keep the blazer on during the day for a more sophisticated look, and go sexy at night by taking it off. Check it out for $70.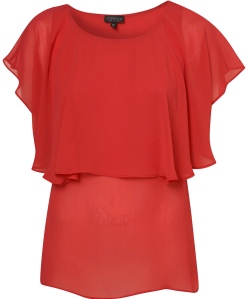 Work a Spring/Summer look with a fabulous pair of dressy yet simple shorts like these Premium Navy Shorts. They will look great with something as as simple as a white tank tucked in with a white flow-like sweater on top, or a fun blouse in a bright color. Don't be afraid to wear them now, because you can wear tights underneath. The shorts are available for $90.
As you can see, the New Age Constellation collection has great pieces for Spring and Summer. There are many more than what I blogged about, plus jewelry, jackets and more. Check out the complete collection on Topshop.com.