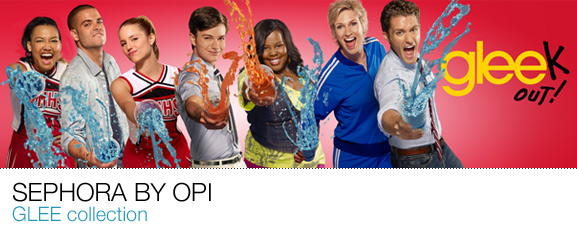 TV show Glee has not only inspired viewers to pursue their singing dreams, but the show has also inspired the creation of various products. The show, at times, can be irresistible with the phenomenal list of celebrity guests like Britney Spears and Gweneth Paltrow. Viewers have fallen in love with Glee stars like Lea Michele and Mark Salling so much that products being affiliated with the show and its stars has raised buys significantly. While browsing the Sephora website, I came across a new nail polish set that will definitely catch the eye of the Glee fan.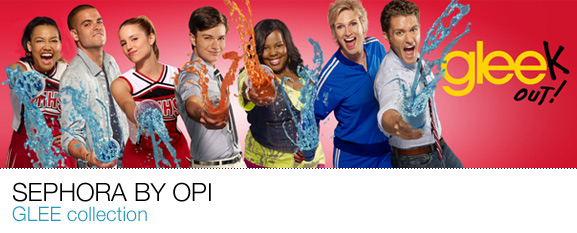 Nail polish company O.P.I not only has their own collections, but the company also has deals with certain designers and stores like Sephora and Nicole Miller to create lots of colorful options. Sephora by O.P.I just came out with a "Glee 6 Piece Mini Kit" that is a set of six mini nail colors inspired by characters from the show. As said on Sephora.com, this nail kit "gives your fingertips the next solo as you Gleek out with this set of nail products."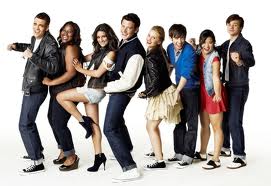 What I love most about this nail set is the ability to not just wear a color alone, but you can mix and match colors as well to create your own unique, not necessarily Gleek, look. Here are the six colors and descriptions that come in this adorable set:
Miss Bossy Pants-rich raspberry, Slushied-opaque blue, Celibacy Club- glimmering diamond top coat which is a mini kit exclusive, Gleek Out- glittery lime green, Sue vs. Shue- rebellious navy blue, and Express Yourself To Yourself- coral shimmer.
Each shade is fun, and mostly bright, but I have two favorites: Miss Bossy Pants and Sue vs. Shue. I'm curious as to what the colors would look like if you mixed and match: sounds like an experiment. This new and exclusive Glee mini kit is available on Sephora.com for $24: check it out.