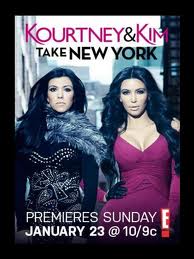 What an evening last night was! The Steelers won against The Jets at Heinz Field, a devastating loss for New Yorkers, and are going to play in the Super Bowl in Dallas, Texas in just over a week. In case you don't know yet, the Black Eyed Peas are playing during halftime, which is going to be a great performance-so excited. After the game that determined which team would be competing against the Green Bay Packers, the season premiere of a show that I have been looking forward to followed right after: Kourtney & Kim Take New York.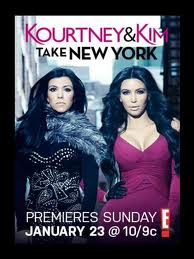 Goodbye California and Miami, and hello New York City: the oldest Kardashian sisters, minus one (Khloe), has taken the streets of The Big Apple. The Kardashian's are the most watched, loved, and obsessed with family on television, but specifically Kim, Kourtney, and Khloe. How could you not be obsessed with the "Three Musketeers"? You've got the gorgeous Armenian goddess, the mother/business woman, and the newly wed. Somehow, you find yourself being able to relate to one of the sisters, whether that means pushing off a guy, having a baby with someone you're not married to, or having curves, plus more.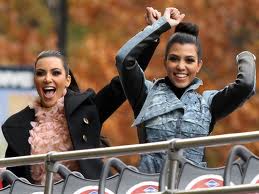 There are a few outfits that Kourtney and Kim have either fashioned on last night's premiere or have been seen wearing that I've either loved, or hated while in NYC. On the left, you can see Kourtney fashioning this long and dramatic skirt topped off with a fur shrug and a high bun. I have to say, not a great fashion moment for Kourt. Kim, however, rocked the black pencil skirt with black feathers below, a simple white button-down, and a gold belt with black platforms. Although Kim's outfit is better, the sisters look a little too "cha-cha" for my liking.
In this photo, you can see a better, chic, and simple NYC street look. Kourtney fashions a navy-blue double-breasted coat with knee-high boots and a bright purse. Kim fashions an all-black outfit but adds some color with her camel Birkin and light-brown fur vest.
Kim and Kourtney haven't made my top fashion list yet, but hopefully they will in the upcoming episodes of Kourtney & Kim Take New York, because I really do enjoy watching the sisters on E! What do you think of Kim and Kourtney's outfits? Check out Kourtney & Kim Take New York on Sundays on E! at 10pm Eastern.