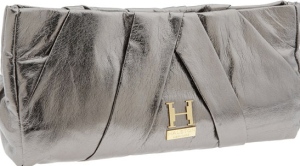 One thing that can cheer me up during a busy week is watching an episode of Gossip Girl. Last night, the show returned from a hiatus of a lengthy two months: watching Blair's old tricks and Serena's old ways was refreshing. After watching Gossip Girl, which wasn't as good as I expected, although still pleasant to watch, I watched a few re-runs of Sex and The City which is now played on E! As I was watching the show and observing the fashion, specifically what main character Carrie Bradshaw (aka Sarah Jessica Parker) was wearing, Halston Heritage started coming to mind: this is because SJP is the Creative Director for the brand.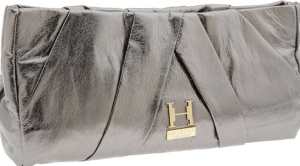 Halston Heritage (HH) is one of my favorite brands: not just clothes, but HH handbags too. A few months ago, I blogged about one of my favorite handbags in the Halston Heritage collection, which I have, that was a must-have for fall. Now that we're in the Winter and cruise months, it is time for a Halston Heritage handbag that will work great for both climates and in day and night.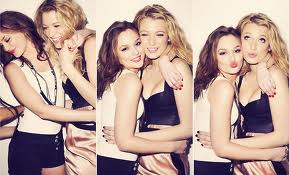 Halston Heritage recently came out with a 'Alice' Pleated Clutch that is perfect for anything from a Winter night in the city to a hot evening on an island. The 'Alice' clutch is dramatic with its angled pleats, and defines the perfect roomy evening bag. The clutch is bold with its gunmetal color and will bring a pop of color and shine to your outfit. Not only does the clutch come in gunmetal, but it comes in gold too. Both colors are great looking, but I personally like the gunmetal the most because the combination of the gunmental with the signature gold Halston Heritage hardware is perfect.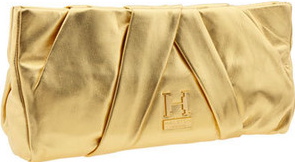 For a casual yet chic evening, wear this gunmetal 'Alice' clutch with skinny dark-gray jeans, a dusty brown and gray combo jersey/flowing shirt, high-heel gray ankle booties, and a heavy black leather jacket. Accessorize with a great pair of crystal/diamond-looking studs, and a gold chain bracelet embellished with gray stones. The bracelet in the picture is to-die for, and it's not just because it's by Lanvin. Luckily, you can find tons of bracelets out there that have a similar look but are reasonably priced.
The clutch is great, and so is the price. The clutch is available in gunmetal and gold for $122 (originally $245) on Nordstrom.com