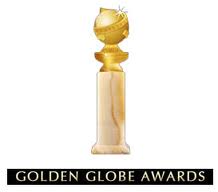 Last night was the ideal Sunday for the sports and the fashion obsessed. First the Jets won against the Patriots (an unbelievable game), and are now heading to my family's hometown Pittsburgh, PA: who I'll be routing for during the Jets vs the Steelers game is a question that I can't answer just yet. After a big win for the Jets-obsessed, the fashion lovers got their night of fun when The 78th Annual Golden Globes came on, the night where we get to see our favorite celebs dressed up -mostly- to perfection.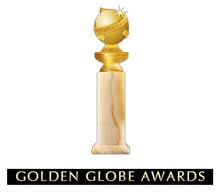 What a show The Golden Globes was last night! Where do I begin? I loved everything from the red carpet looks, the mini glimpses and nomination of my not-so secret crush Jake Gyllenhaal, and the constant wins of one of my favorite movies, The Social Network. It was an overall great show, but what excited me the most was what the actresses were wearing.
Celebs dazzled on the red carpet in mainly either tight-fitting or colorful sequin gowns: some puffy while others perfectly strait. As you can see, I posted photos of my favorite looks on the red carpet. Here's the rundown of what the celebs -that I posted- wore. Angelina Jolie glittered in a to-die-for Atelier Versace gown, Jennifer Lopez looked like she came right out of a beautiful winter wonderland in Zuhair Murad, Anne Hathaway looked incredibly chic in an amber Armani Prive gown embroidered with Swarovski crystals, Olivia Wilde had a girly moment in Marchesa, Claire Danes looked effortlessly chic in a custom Calvin Klein, Sandra Bullock sparkled in Jenny Packham, Emma Stone looked cute and peachy in Calvin Klein, and Eva Longoria looked striking in Zac Posen.
All of the women I just mention looked gorgeous, and each had their own look. Award Shows are one of my favorite parts of this time of year. A comfy outfit, a warm bowl of soup, and The Golden Globes was a satisfying Sunday night for me. As its said, winning a Golden Globe is the first step to winning an Oscar, so it looks like the Oscars will be a good night for The Social Network. Get ready for a fashion coverage of the Oscars on February 27th, because the red carpet looks are going to be even more glamorous than The Golden Globes (if that is possible). Plus, Love and Other Drugs star Anne Hathaway will be hosting it. Another great award show is just a little over a month away… Who do you think looked best at The Golden Globes? Vote!