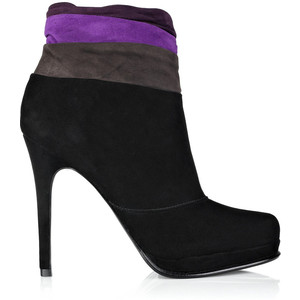 I'm so happy it's Saturday: it's my favorite day of the week. I look forward to Saturday each week not only because it's the weekend, but because it's my favorite day to dress up – I don't hold back whatsoever. However, it is so freezing outside today that all I want to do is be fashionably casual and comfortable. I am wearing a deep black v-neck, a black and grey reversible sweatshirt with a rose-gold zipper, a cool pair of orange and gray sneakers, a black fur vest, a black Balenciaga purse, black leather gloves, and my oversized sunglasses. Yes i'm wearing jewelry too: stud earrings, a ring, a watch, and a bracelet.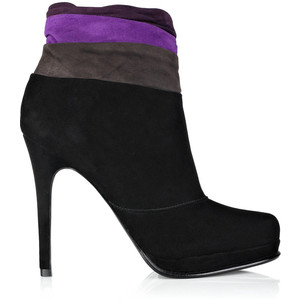 Although I am dressed way more casual today than my usual Saturday attire, I will be dressed up this evening in a great pair of boots. Boots can most definitely make an outfit, especially if there is something unique about them. I have a bunch of boots that differ in color, texture, and hight. For example, I have flat black leather knee-high boots, a pair of navy-blue suede heeled boots, black patent-leather heeled boots, Hunter Boots, plus more. What are my favorite type of boots? Ankle booties.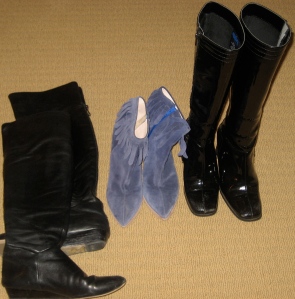 Diane Von Furstenberg came out with an adorable pair of ankle booties that I've spotted for the past couple of weeks that will make your Winter wardrobe. Now that they're on sale, I knew that I had to blog about them. The boot is in black suede with a purple -my favorite color- and plum ruched trim. The trim is what makes this boot so special: it gives the boot a pop of color and a unique look. It's taking the simple black boot aesthetic and adding some glamour and fun.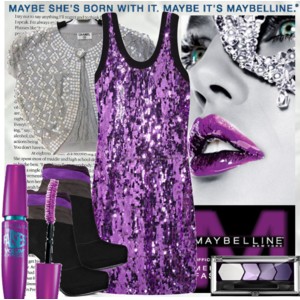 The boot is chic and sexy with its 5 inch heal and 0.5 inch platform: love the height combo. For day, put on a pair of black leggings, a blouse in either purple or plum, and a black or gray jacket. Accessorize with silver jewelry and a black patent leather bag. For evening, dress these booties up with either a black skirt and purple blouse or a cute cocktail dress with a hanging earring, cocktail ring, black tights since it's cold outside, and a black patent leather clutch. Whether you dress these boots up or down, they will look great.
Originally sold for $395, the boots are now available on Net-a-porter.com for $158. That's a deal.