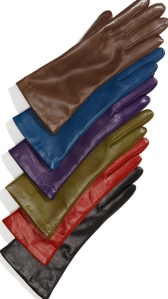 Just a few days ago I was walking around Palm Beach in light clothing. Now, I'm walking around the city bundled up in my heavy coat, my sparkly winter hat, and my favorite teal gloves. I'm getting used to the cold weather again, but I couldn't keep warm without my pair of gloves. It is said that wearing a hat makes the world of a difference when you're cold, but I disagree: it's all about the gloves. You might be wearing your old pair of knitted or cotton gloves which are really comfortable, but it's time to take off the old and put on the new, and purchase a pair of warm and fashionable leather gloves.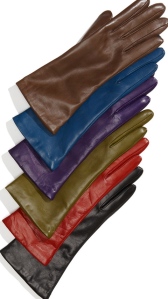 Leather gloves can be expensive -like the ones from Sermoneta (love)- but you can find pairs with the similar look and same comfortability from less expensive brands. The best place to purchase a pair of gloves is at a department store, like Nordstrom, because there are constantly new styles, and of course sales. When purchasing a glove, you want to look for style, color, fit, and comfort. If you notice that the glove you are eyeing doesn't have these four qualities, your search is not over.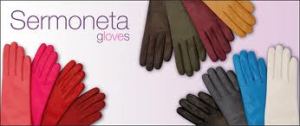 Nordstrom came out with their own collection of "Lined Leather Gloves" that are perfect for cold temperatures and the fashion lover. The gloves are cozy and warm due to them being lined with a cashmere/wool blend. The shape of the gloves are classic, so they're perfect for a busy day and a night on the town. The gloves come in six trendy colors: black, cafe, garnet, iris, moss, and and stardust blue.
The stardust blue is my favorite color because it is similar to my teal gloves. This color will look great with anything from your pair of blue jeans to your dazzling cocktail dress. All of the colors are chic and fun, so it all depends on what your favorite color is. However, I wouldn't go for the black pair unless you are desperate because the other colors are so great.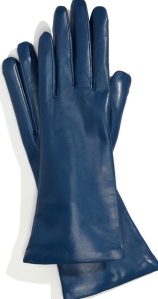 Each pair of gloves, originally sold for $78 but is now on sale for $59, is available on Nordstrom.com