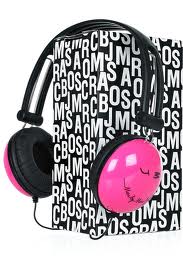 Happy Hanukkah! It's December 1st which means that today is the first day of my 25-day guide of stylish and affordable (with the occasional splurge) wants and gifts for others – so excited. I'm so happy that the holiday season is here, with the beautiful christmas tree lit in Rockefeller center, the stores decorated to perfection, and holiday music played around the city like All I Want For Christmas Is You by Mariah Carey- my favorite song of all time which I love to play on the piano.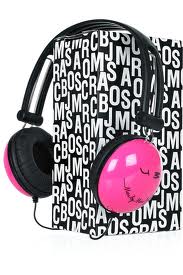 The first item that I think is a great option to give as a gift or want because they are so chic – especially for a music junkie – are Marc by Marc Jacobs headphones. It's time to put on that music and listen to it in style. We might love our little Apple bud headphones because of its small size, but they aren't very comfortable and don't give you great sound. If you're traveling or relaxing at home, larger sized headphones (like these ones) is the way to go.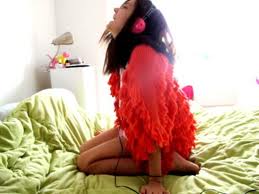 The headphones are pink with a Marc by Marc Jacobs logo on the side, giving them a retro-chic look. These headphones bring me back to the Madonna days, and all I want to do is put on some vibrant music. The headphones are $68, and will be the perfect gift for any girl who likes to listen to music. Check these Marc by Marc Jacobs headphones out at Bloomingdales.