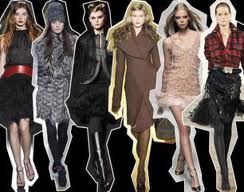 Winter is here and so are the trends! Velvet, fur, mini dresses, and layers are the most current trends of the season, and I have made a video slideshow to show you some of the hottest looks from the runway. More trends will develop as the season continues, but the looks that I have seen so far are promising for shoppers – I just bought a velvet top in Montreal and I love it.
Here is the link to the video: https://www.youtube.com/watch?v=QQCXwXiCe1k
What's your favorite trend? Vote on this poll and let me know.