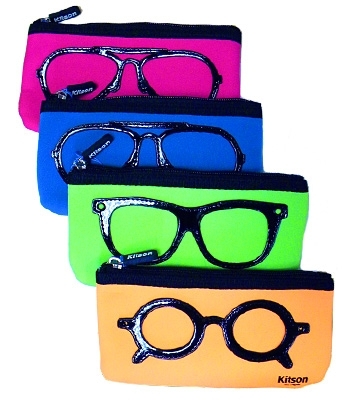 We love sunglasses, but not when they're scratched. Don't you hate the feeling when you just bought those new pair of Ray Bans but a week later they're already a mess? I do all the time – that's why sunglass cases are needed. We shouldn't be spending money for a scratched up view, should we?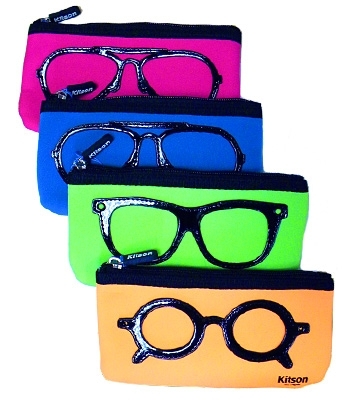 Yes it's a pain to carry one extra thing in our purses despite how small it might be, but it is a necessity and an important one. You want your case to look just as cool as your sunglasses – no problem, because Kitson just came out with really cool looking sunglass cases. The cases come in neon colors – pink, blue, green, and orange- and have patten leather sunglasses on the cases which look like the classic Ray Ban style, aviators, etc.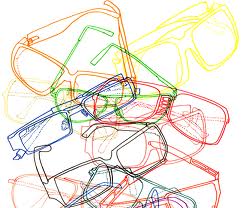 The design of these cases make them look like pop art – I love them. Plus, they're a great price: $18. The next time you get sunglasses, you'll be keeping them safe and scratch free in style.
Check out these cases on Kitson.com