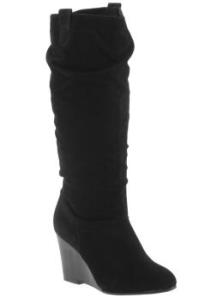 One thing that we can never get enough of in the winter is black boots. We love them because they go with everything: deciding whether to wear them or not doesn't require much thinking. Boots can only go through so much before looking old and gross, so it's good to have multiples.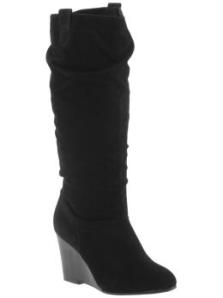 It can be pricey to have more than one pair of black boots, but that's only if you buy expensive ones. You can have your special boot that you wear out at night or for special events, but there is that need for lesser expensive boots for your everyday running around, work, school, etc.
Rampage just came out with a 'Snookie' black wedge knee-high boot that is a great basic to have. It's $45 yet it looks expensive. The boot will look great tucked into leggings like Blake Lively does on the set of Gossip Girl. Knee-high boots are definitely a trend.
Check them out on Piperlime.com