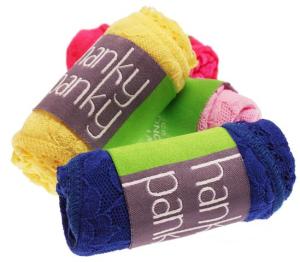 Underwear is all about comfort. However, you wouldn't mind them looking cute at the same time. As you grow up, you move away from the classic Victoria Secret's underwear and move on to something more modern like a Hanky Panky.
Hanky Panky's were at first my enemy, but are now my favorite. Hanky Panky's define what chic underwear are about. They are colorful, come in many patterns, and always are in-tune with the trends of the runway: this season, they are in the colors and patterns of the military and animal print trend.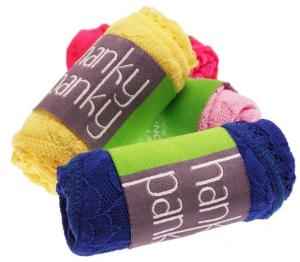 You might be one of those girls that hate the feeling of a thong, but these are extremely comfortable and once you start wearing one you don't want to go back to the ones from when you were younger.
Each pair runs for $22 on the Bloomingdales website except for the all green one which is $18. Here are my favorites from the fall collection- click on each thong to go directly to that page.