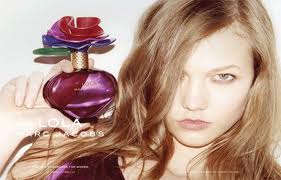 As the months are getting colder, you are tempted to bring out your fuzzy Uggs and heavy winter jackets. In the summer, not only are your clothes lighter, but your scent too. It's time to put away your High Line perfume and get a new one that is richer for the Fall/Winter season.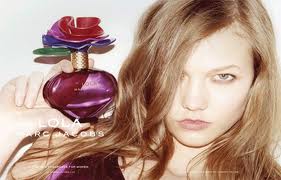 I decided to purchase a Marc Jacobs perfume called Lola. The scent is fresh and sweet (but not too sweet) with it's pink peppercorn, pear, rose, fuschia peony, vanilla, ruby red grapefruit extracts and more. Not only is the scent truly great smelling, but the packaging is great too with it's purple frosted or non-frosted bottle (your choice) with a top in the design of a warm floral bouquet which looks cool and chic with your collection of other bottles. Why such a cool top? It was inspired by Marc's fashion collection.
As the Sephora website says, "this warm floral bouquet conveys the free spirt of today's sexy, modern girl- she is playful, cool, and flirtatious."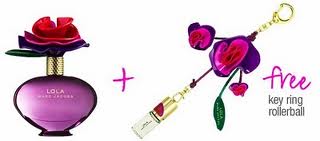 Here are the different sizes and prices: 1oz ($48), 1.7oz ($68), 3.4oz ($88). If you buy the 1.7 oz or 3.4 oz, you can receive a FREE Marc Jacobs Lola Key Ring Rollerball.
There is also a rollerball that is sold exclusively at Sephora for $22- the packaging is just as chic.
Check out these different options on the Sephora website.