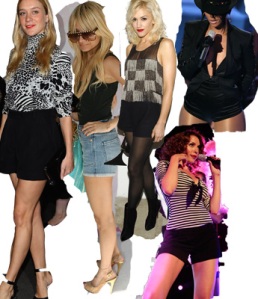 Who says you can't cut it short for Fall? Did you know that shorts aren't just popular in the summer, but Fall and Winter too? Don't let those cold temperatures intimidate you from showing off your legs. If it's too cold outside, wearing tights underneath almost any short looks just as chic as without. Plus, you can top it off with a great looking bootie which makes a perfect Fall/Winter outfit.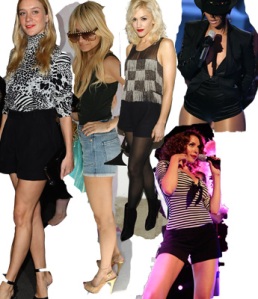 Celebrities like Rhianna, Nicole Richie, and Gwen Stefani are constantly seen "fashioning" this hot trend.
Topshop just came out with great looking winter shorts in a variety of colors and patterns. Darker colored bottoms are always more flattering to a woman's body, so I tend to like wearing darker colored shorts with the occasional lighter color (more so in the night).
Here are my favorite shorts from the Topshop Fall/Winter 2010 collection: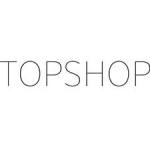 Suede Double-Zip Detail Shorts ($135): Go as casual as wearing a simple v-neck or as dressy as a colorful blouse. If it's cold out, wear nude tights

Pleat Front Shorts ($55): Great for dressy or casual, having a simple black short in your closet is a good 'must'. Plus, pleat-front shorts always make your body look flattering.

Large Sequin Short ($100): Go glitzy for a fun night on the town. Who says you have to always stick with the darker colors? Going out at night is the time to bring out your most glamorous and fun items.

Mix N Match Heart Print Short ($65): A fun and playful piece, put these on when you're in the mood to be cute and comfy yet still looking chic. Wear a black top with a cardigan, black tights, and black boots and you're set.