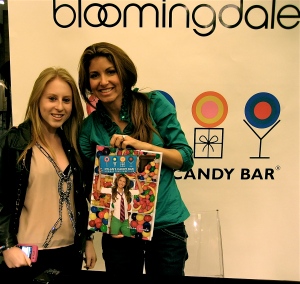 Who knew that going to Bloomingdales would have a sweet surprise: Dylan Lauren, the founder of Dylan's Candy Bar. Daughter of legendary fashion designer Ralph Lauren, Dylan has made it on her own. Her candy emporium started out as one small location and has now created a popular brand. You can find her candy at not only her store on Third Avenue, but her other locations in Easthampton, NY, Garden City, NY, Houston, Texas, and Orlando, Florida.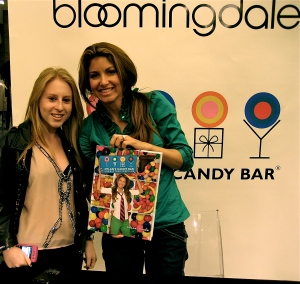 Candy's not all that you find. Dylan has expanded her brand to clothing, beauty products, gifts and gift baskets, parties and events, and now launching her newest endeavor, her book, "Unwrap Your Sweet Life". As said on the Dylan's Candy Bar website, Dylan's photo-driven book shows how to celebrate with candy every day and on holidays, featuring innovative decorating and gift-giving ideas, Dylan's personal candy memories, and over 20 inventive candy craft ideas and so much more.
The style of Dylan's brand is fun, colorful, bright, and energetic. She has taken the simple candy store aesthetic to the next level. My first memory at Dylan's Candy Bar was when I had my 2nd grade birthday party at her store, decorating chocolate figures with my friends. Now all grown up, her brand has grown with me. People of all ages, styles, and interests have one thing in common; they all love candy.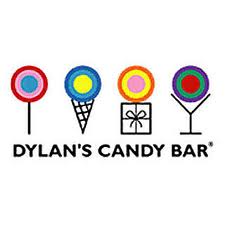 Whether you love gummy bears, sweets and sours, or like my mom who is nostalgic about mallo cups, Dylan caters to everyone. Meeting Dylan at Bloomingdales today while promoting her book was a pleasure. She is just as sweet as her candy.