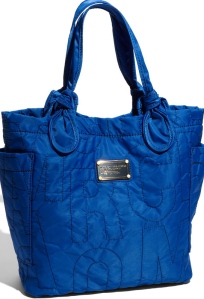 School bags, travel bags, they're needed. Finding a bag that suits your needs, like fitting in your texts book for school and all of your electronics and light reads for those weekend getaways is essential. What else matters? Color, design, and price.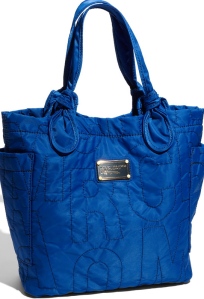 Marc by Marc Jacobs has a collection of Pretty Nylon Totes for $158. The tote comes in a variety of colors and patterns and is perfect sized. Plus, the bag is light so there won't be extra weight on your shoulder and if you need to pack it in a suitcase, it won't be an issue.
My favorite Marc by Marc Jacobs totes are the Fuchsia Dawn, Parisian Blue, and Black Multi Mlle which is covered in lips – adorable. The Fuchsia Dawn and Parisian Blue are cool and vibrant while although the Black Multi Mlle is funky with the lips, it is still conservative due to it being black and tan.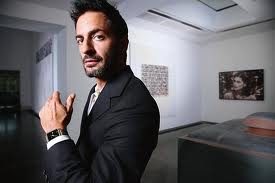 Check these Marc by Marc Jacob totes out at Marc Jacob stores and department stores.