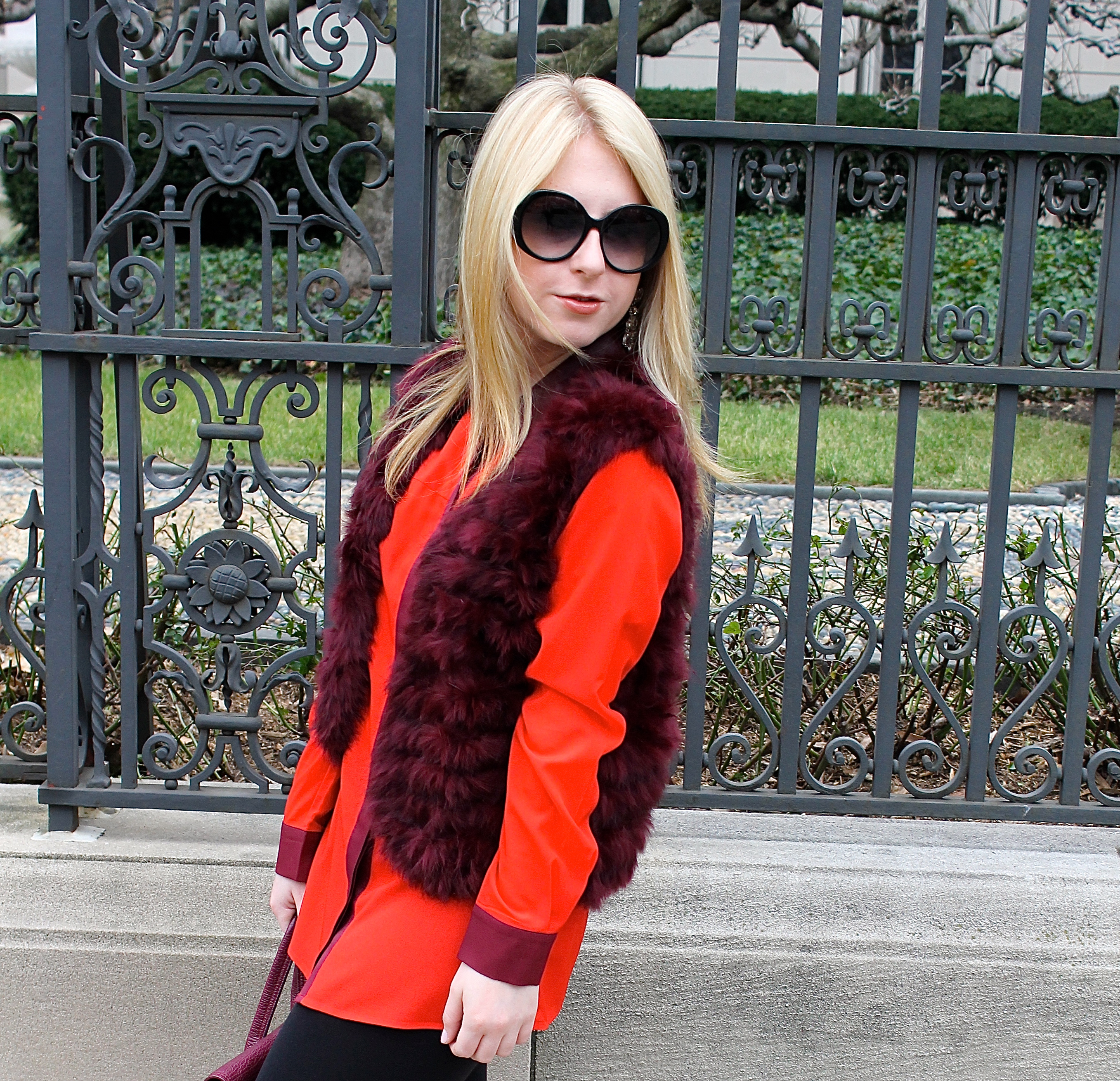 Shirt: PJK, Vest: Derhy, Leggings: Lululemon, Bag: 3.1 Philip Lim, Shoes: Enzo Angiolini, Earrings: Jennifer Miller, Sunglasses: Velvet Eyewear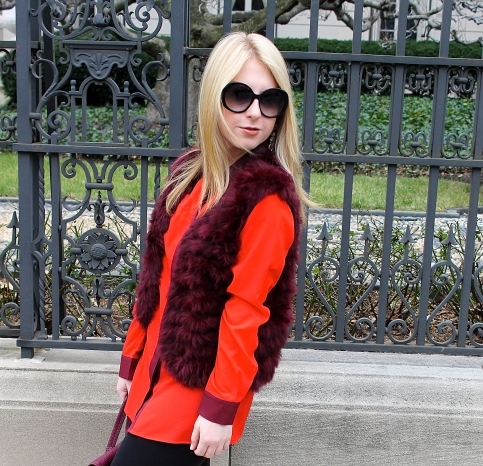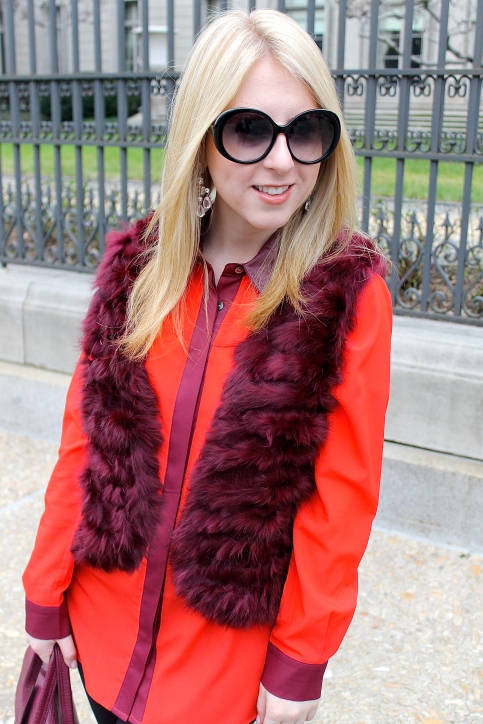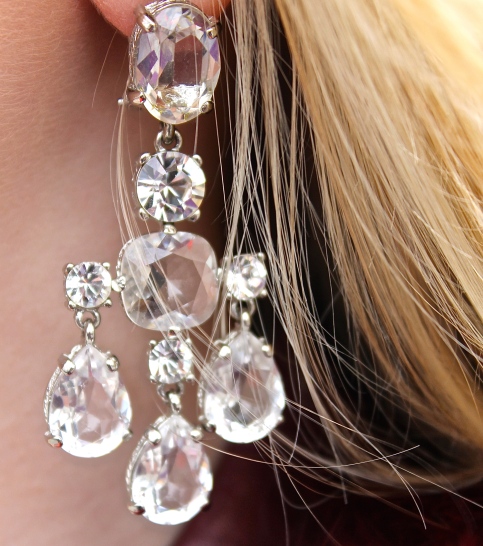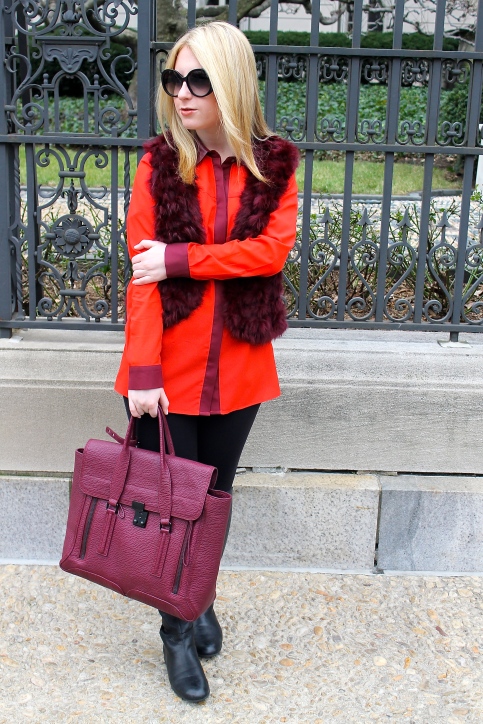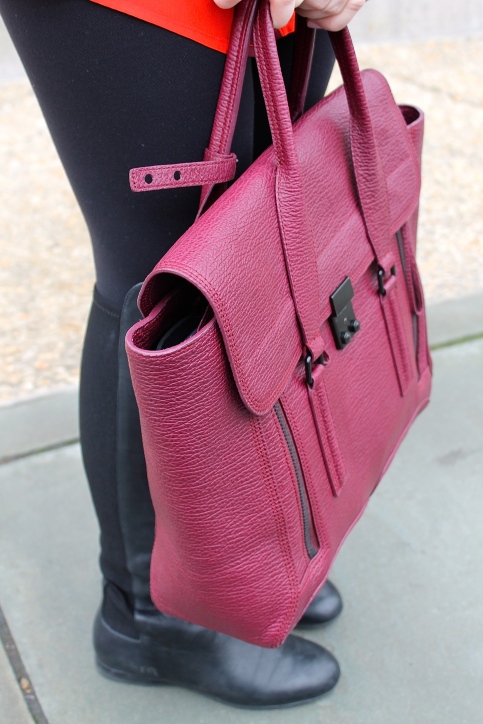 Rich spice tones are making up the prevailing color palette this winter, leading burgundy to be a must-have shade in your wardrobe. The color brings such a warmth to days that are on the chilly side, while still looking fresh at the same time. Although my blouse is super bright and doesn't need any other colored pieces to make a statement, I wanted to incorporate different textures as well, leading me to add some other elements of burgundy via my fur vest, which I bought in Paris, and my go-to work tote (Lim, you're a genius).
By the way, this is my 900th blog post!
with style,
S