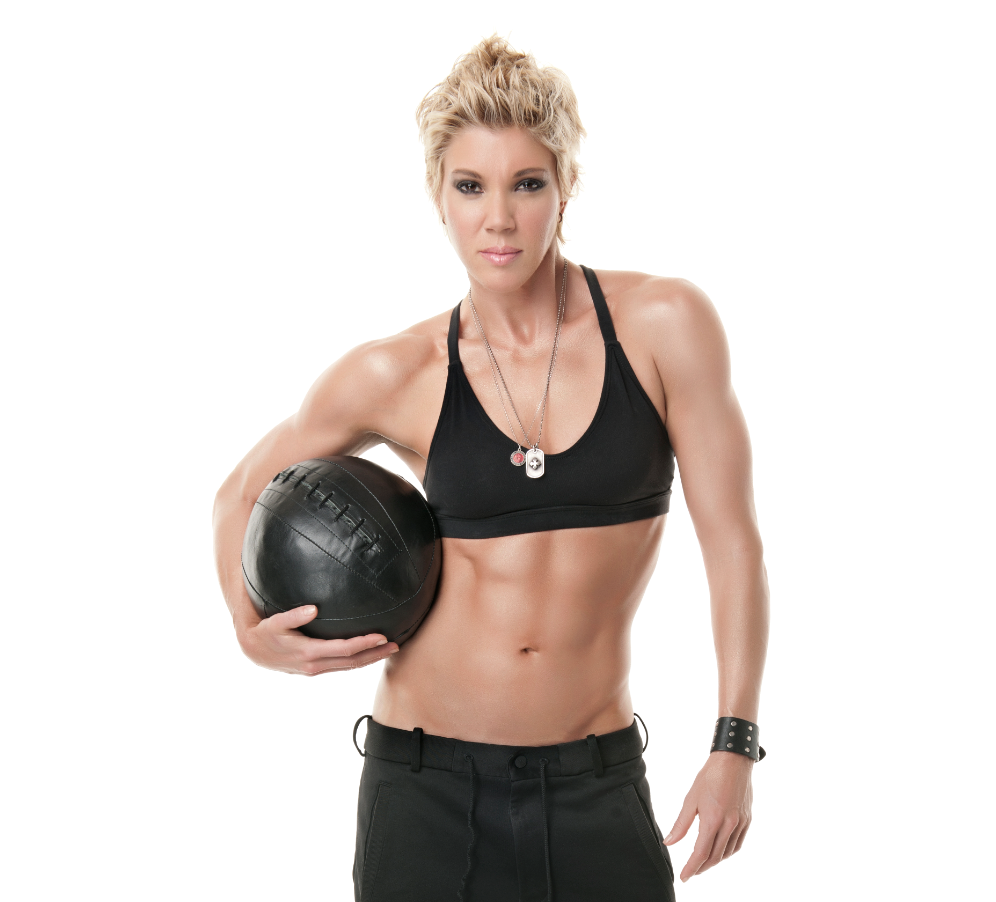 It's day 3 of the new year, so there's still mega talk about New Year's Resolutions. The #1 resolution, according to CNN, and with no surprise, is to lose weight. To keep us motivated, fitness trainer and author Jackie Warner chats healthy snacks, portable workout equipment, her new book and more. Read and work out!
S: How did you get into the fitness and nutrition industries?
J: I started training about 14 years ago, and I got into the industry while I was training some friends. It was something that I loved doing and it changed my life, so obviously like many fitness experts, we get into the business because we changed our own lives through fitness and wellness. I quickly learned that I could make a huge impact, and not only change peoples' bodies, but really change the trajectory of what they were doing and where they were going with their life and energy. Within a year of getting certified, I started my own gym, and I just loved it and had a passion for it ever since.
S: What was the writing process like for your new book, "10 Pounds in 10 days: The Secret Celebrity Program for Losing Weight Fast."
J: I only had 3 months to write this book, where I had 1 year to write my first book. I had to dedicate 6-7 hours a day to write it. I don't use a ghost writer, and I'm the only fitness expert who doesn't. Writing is my favorite thing in the world, to be creative, so I just buckled down and I wrote it. I have a full-time researcher who works for me, so anything that I thought of that I wanted to research, or any kind of cutting-edge data especially coming from Europe where most of our science comes from in terms of nutrition, I was able to heavily research that and prove it in my book.
S: Some people design clothes, others jewelry, etc. You've designed a jump rope!
J: People were looking for a portable way to exercise, and I'm really into cardio acceleration, which is sort of the hot new way to do cardio. Studies show that instead of doing long-term cardio, short spurts of 1-2 minute cardio is much better, and the perfect way to do that is to use a jump rope.
S: What are your go-to healthy snacks?
J: Number one is my bar–I eat my Craving Control bar all of the time, which has 8 grams of sugar and is only 150 calories. It's full of nutrients and greens, but it tastes good, so I use that in between work outs. I also love to eat celery and hummus, peanut butter and carrots, and things like that. I combine vegetable and protein sources to give me energy throughout the day.
S: What's your standard workout outfit?
J: For me, comfort is everything. I wear very soft cottons, so I'll wear Alternative Apparel t-shirts, which is a really good line, and just anything that is really breathable that I can move around and be comfortable in.
S: Favorite workout songs, please!
J: I like harder edge songs, like Sail by Awolnation, which is on my playlist right now. I like anything by Rihanna, and Kendrick for rap–anything that's really upbeat.
S: Let's chat about your [two] successful shows on Bravo.
J: The two were very different. On the show that aired last year, Thintervention, I was very much just a fitness expert. With Workout, cameras were everywhere following me around. It was a very different experience, but I always say that the camera never lies. You learn more about yourself when you get to view yourself and play it back on TV.
S: What's up and coming for you?
J: I just signed a deal with a large retailer called Hi-Health, which is distributing my product line, so we're focusing on expanding the product line and that's what I'll be doing throughout the year. I'm also writing a third book right now, and I'm shopping a television show around. And, I just signed a deal with Wisk as a sweat ambassador.