Shirt: Gap, Jacket: A. Los Angeles, Skirt: Parker, Shoes: Luxury Rebel, Bag: Balenciaga, Necklace: from Paris, Bracelet: Macy's
There's something rather relieving about being in a warm climate like the Sunshine State while the temps are much cooler back at home in NYC.
Sandals in December? No heavy coats? A little color thanks to the sun?
It's definitely a break from the Winter usuals.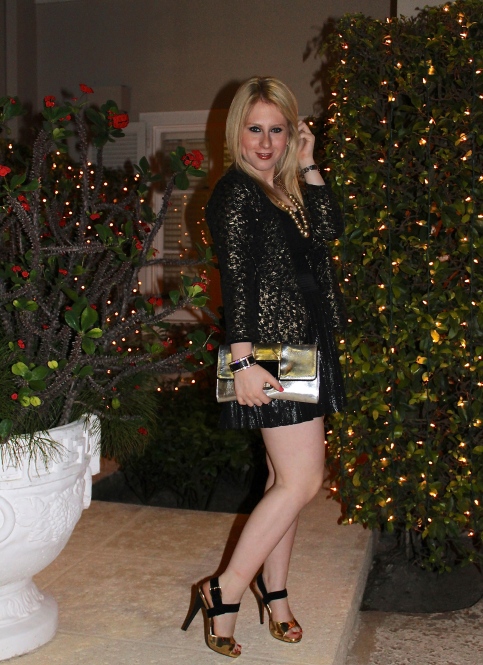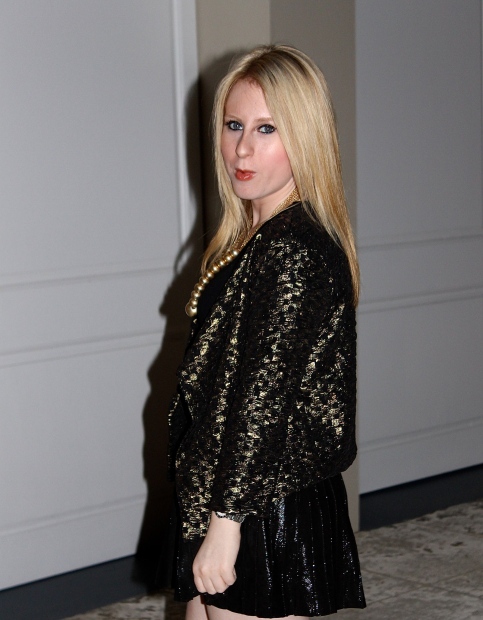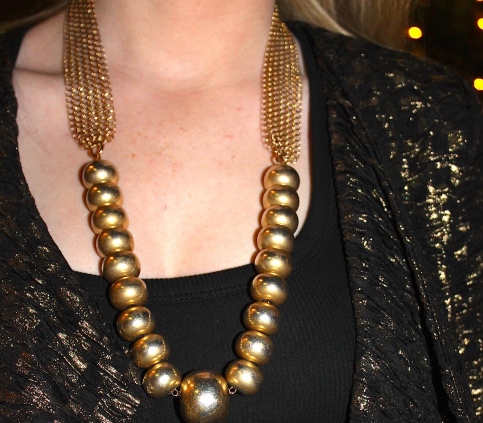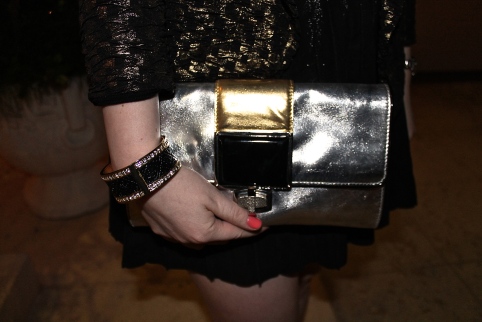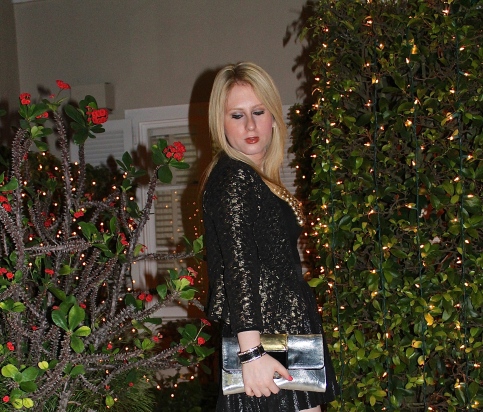 Although Christmas is [sadly] over, we'll keep the lights on the bushes outside our Palm Beach home through New Years, continuing to bring some festivity.
I love wearing metallics at this time of year, regardless of where I am, and felt that that sparkly and shine remind me of the lights. Black and gold is a classic combination, so I made sure to infuse these colors from head to toe–a little art deco appeal.
Also, you only have a few days left…to tweet me @sydneysadick a picture of your favorite holiday party outfit #VelvetHoliday to win a free pair of Velvet eyewear Janis sunglasses! Tweet, tweet, tweet!!
with style,
S