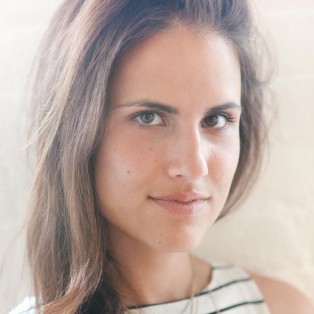 Born out of frustration for the lack of fashion-forward prints and inspired cuts, designer and founder of Giejo, Gabby Sabharwal, took it upon herself to design and produce her own set of swimsuits. From balancing her two careers & collaboration with Barneys to her dream vacation spot & more, Gabby tells Style Solutions her story.
S: PR maven meets fashion designer. How do you balance both jobs?
G: I'm not going to lie, it isn't very easy (I basically work 24 hours a day), but they really go hand-in-hand! Designing has always been my dream; it's my creative outlet. I started my career in PR and think it may have been the best thing I could have ever done. It prepared me for this role, to start my own company. I've been able to gain perspective from the inside outside. I know both sides of the industry because not only do I work closely with the designers during their process, but I also watch the sales and strategize how to market the product and see how the press receives it, which is really interesting. There's still a lot to learn, but PR really gave me a great foundation, and the relations I've made have been priceless.
S: What does Giejo mean?
G: When I was younger, my mom called me Giejo. It all started because my brother had a hard time pronouncing my name and call me something to this effect. It just kind of stuck. I really attribute my sense of style to my mom and in a way named the collection in honor of her.
S: Who's the Giejo girl?
G: The Giejo girl is me, but she is all of my girlfriends too. She's fashion forward and wants to stand out. She is aware of the trends but is also price conscious, and she is a bit sick of hitting the sales. She is a smart packer and smart shopper who is always on the go and trying to think of ways to simplify her wardrobe without sacrificing style.
S: What are we seeing for resort this year?
G: The Resort 2013 collection is a study in contrasts: retro-inspired silhouettes combined with bold geometric patterns and animal prints on multi-functional tie tops and ruched bottoms. Vintage polka dots and classic check prints are playfully reinterpreted when mixed with boldly saturated florals, batiks and aztec prints infused with neon hues. Signature black and white stripes on butterfly bandeaus and mixed boys briefs serve as the foundation for the collection. It also sees the introduction of one-pieces to the line. Body-con and deep v-neck styles are balanced with multi-layered stripes and modular graphics, evoking a carefree, bohemian vibe.
S: What's your dream resort vacation spot?
G: I am dying to go to South America! Hope to make it down south next year for the holidays!
S: Tell me about your exclusive collaboration with Barneys.
G: Working with Barneys has been a dream come true! Each season, I create a collection exclusively for them. Giejo is all about exclusivity and individuality – each piece is made from dead-stock fabric, so once that fabric runs out, no more suits can be made. The Barneys collections are made from fabrics with even more limited yardage because it is on a much smaller scale. I usually start with one print that really catches my eye and base the rest of the collection around it.
S: Where do you gather inspiration for your designs?
G: Everyone in New York City. I could spend hours people watching. I always dreamed of moving to this city and I am grateful everyday to wake up everyday and experience what surrounds me. The collection is also very reflective of my own personal style. I love to layer and mix and match patterns and textures when I dress and I really kept that in mind when choosing the fabrics and prints for my suits.
S: What are some of your favorite accessories to pair along with your bikinis?
G: A high-waisted denim skirt from Tucker by Gaby Basora, Clarins skin care, my Celine sunglasses, iPod, and magazines.
S: What's up and coming for you?
G: I have a couple collaborations in the works (which you will be hearing about shortly) and am hoping to get into menswear–thinking "giejo for BF."