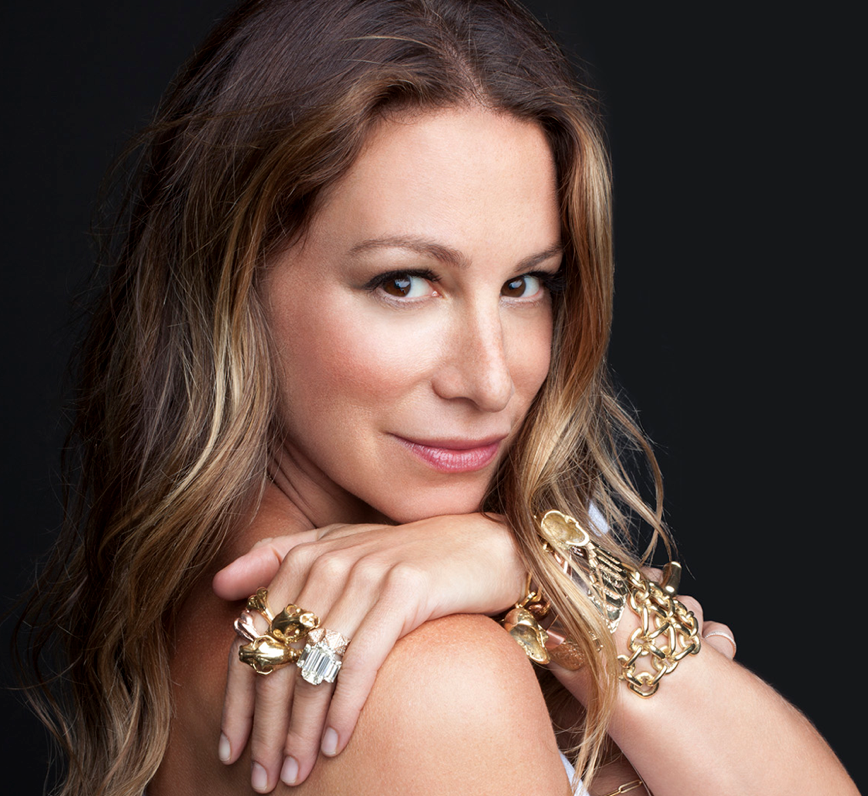 A story beginning with a simple dog tag, Jennifer Fisher has taken fashionistas by the storm with her jewelry line that has graced the likes of some of the biggest names in Hollywood. From her career as a stylist and Soho neighborhood retail haunts to her capsule collection for Barneys, Jennifer breaks down her 411 to Style Solutions.
S: How did your career as a jewelry designer begin?
J: Completely by accident actually! I was unable to find something to represent my son after he was born that really reflected my personal style. I sourced my own dog tag and hung it on a very long, thick chain, and people started stopping me asking where I got mine and I started making them for friends and family. Then I decided to start the business.
S: I heard you were previously a stylist?
J: I was really more of a commercial stylist and worked in television. Back in the day, Aaron Spelling was my boss.
S: Your jewelry has been featured in some of my favorite TV shows, like Sex and the City, The Hills, and Gossip Girl. What show would you love your jewelry to be featured on next?
J: We are all huge fans of Girls here in the showroom. Lena Dunham in particular for my own personal want…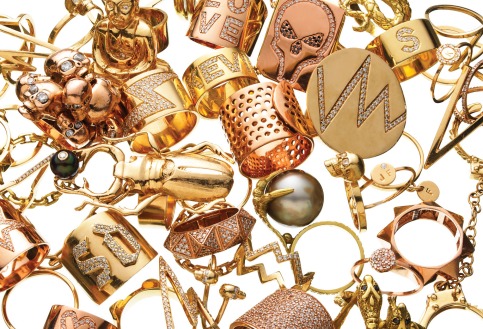 S: Tell me about your use of charms in your jewelry.
J: I use charms to express my mood and reflect my wants and dreams, always including those who I love and admire.
S: Your studio is in Soho. What are some of your favorite retail therapy escapes in the neighborhood?
J: We are regulars at Barneys CO-Op on Wooster. Philip Lim, Kirna Zabete, and of course Kisan.
S: Your latest capsule collection for Barneys is great!
J: It's all about battle and modern warrior. I designed the collection while I was going through the Vogue CFDA Fashion Fund.
S: Rihanna's a fan of your jewelry. What are your favorite Rihanna songs?
J: Diamonds (in the sky) is my favorite. Laurie Cole plays it in her Soul Cycle class, and I sing it as loud as I can because no one is looking, or can hear me!
S: Tell me about your personal style.
J: I am a sucker for most Isabel Marant pieces, mixed in with Alexander Polokov and Rick Owens pieces. Sort of a City Nomand with a very casual edge. It needs to be easy with my kids and my 5 min allotted to dressing in the morning before school drop off.
S: What's up and coming for you?
J: It has been such a whirlwind after this last year. We have big plans for the fine line and are continuing to grow the brass diffusion line to more colors and metals. Keep your eyes peeled in the next year for the new website and blog!