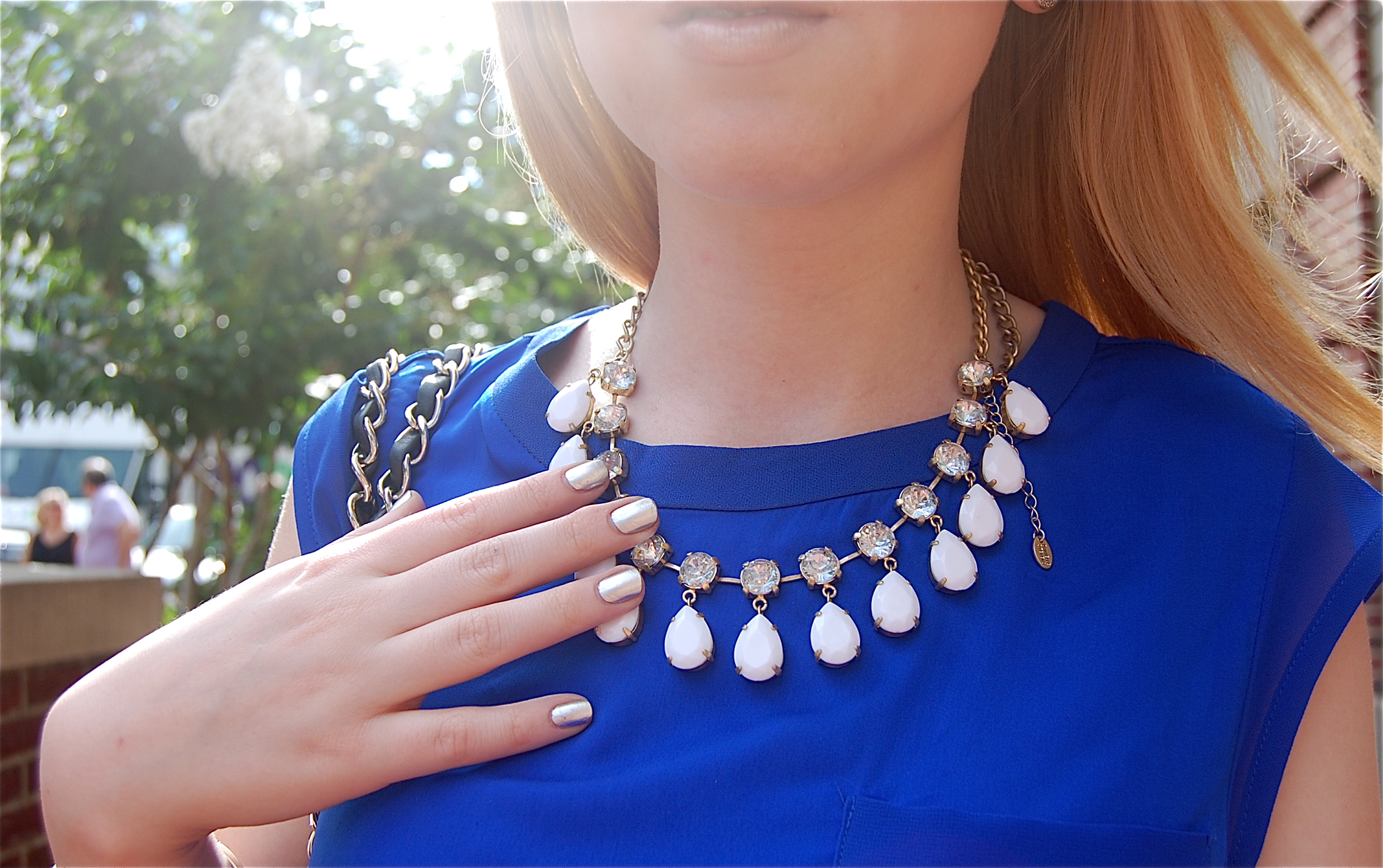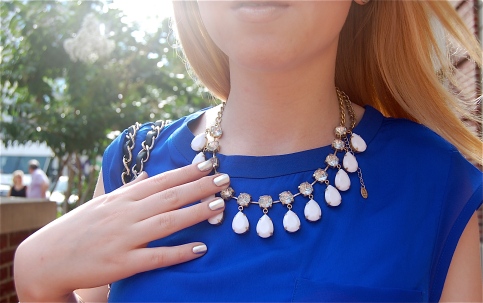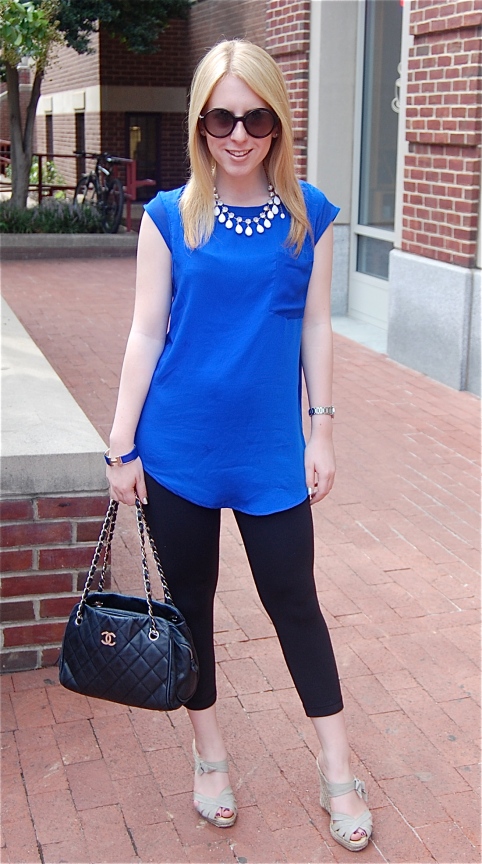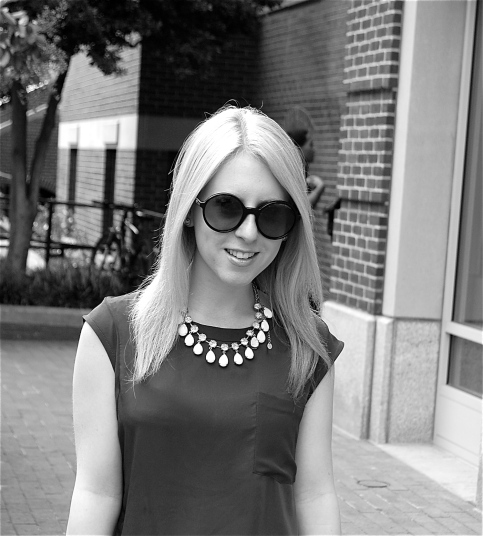 Shirt: MANGO, Pants: Lululemon, Shoes: Christian Louboutin, Handbag: Chanel, Bracelet: Hermes, Necklace: Danielle Stevens, Sunglasses: Emporio Armani
Royal blue is one of the "It" colors for fall, and I'm adoring it already. I saw it all over Paris: nail polish, handbags, shoes, jackets, pants, shirts–everything. Whether implementing pops of the hue via clothes or accessories, there are ways of wearing it during these last (crazy!) days of summer, making it the ultimate transition color.
I purchased this MANGO blouse at their Paris location for its ease and versatility. I'm always looking for staple pieces that still portray my personal style, so this was a must. I dressed it down with leggings and wedges, but once fall hits it will work perfectly with suede pumps or booties and a blazer or leather jacket. It's easy to style in different ways, and much to my liking, it's super comfortable. Since it's a basic top, I added a chunky necklace for a summery and bold juxtaposition effect in order to create some depth.
The blouse comes in two other colors: off-white and red. No matter which color you choose, you'll find that this top will become one of your go-to's.
with style,
S
(photography: Chris Hughes)