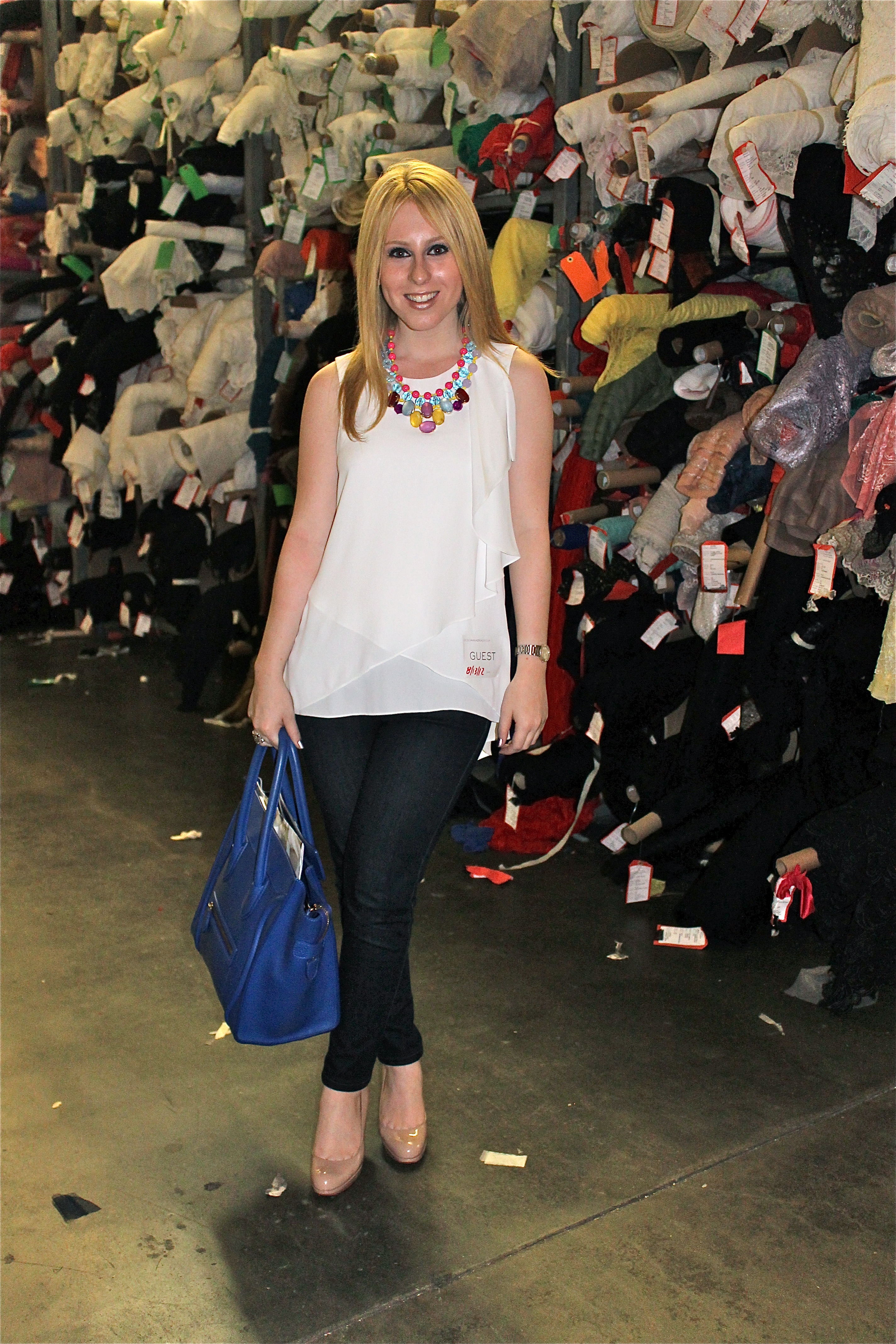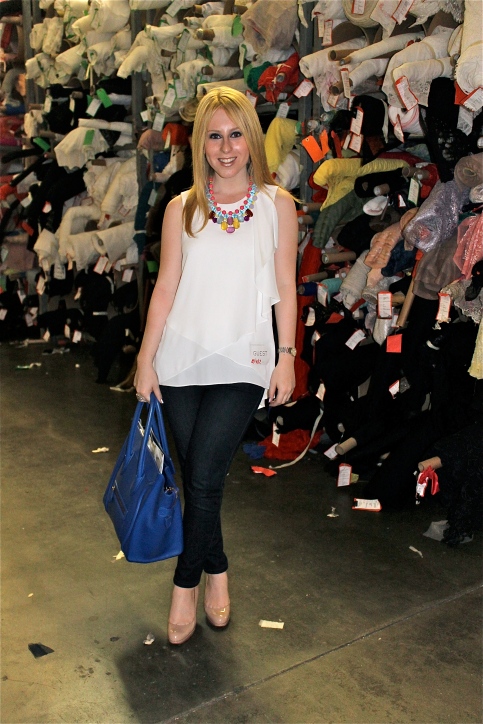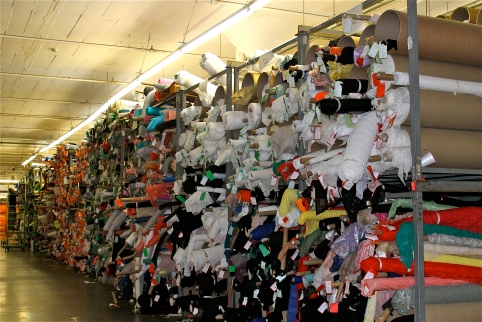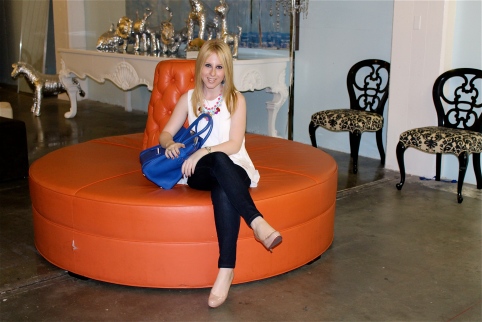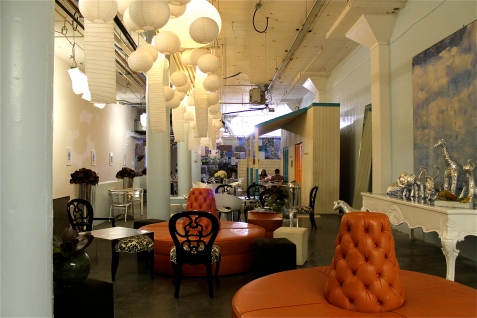 Shirt: BCBG, Pants: James Jeans, Necklace: Blue Marine, Shoes: Christian Louboutin, Handbag: Celine
Curtain call! The grand finale of my weekend in LA was a visit to the BCBG headquarters, an environment that promotes creativity and all things fashion from head-to-toe.
I had the opportunity to tour the incredible space, where I learned a wealth of information about the company and the talented staff behind it. I got to see everything from the amazing staff lounge (definitely the coolest I've seen, furniture comprised of past photo shoot decor) to the fashion closet that's a fashionista's nirvana.
One of my favorite moments was visiting the textile room filled with rolls and rolls of the most exquisite fabric. The closest I've come to something like this is watching episodes of Project Runway, so I can only imagine how the fabrics will come to life via the work and creativity of the BCBG magic workshop.
It felt only natural to wear this BCBG blouse, a dramatic take on a classic and versatile top that is the perfect transition piece for going into fall. Whether paired with a black skirt for work or a quick change into jeans for dinner with friends, this blouse is a day-to-night must. And of course I added a statement piece of jewelry for some Style Solutions glam, and a pop of color.
with style,
S