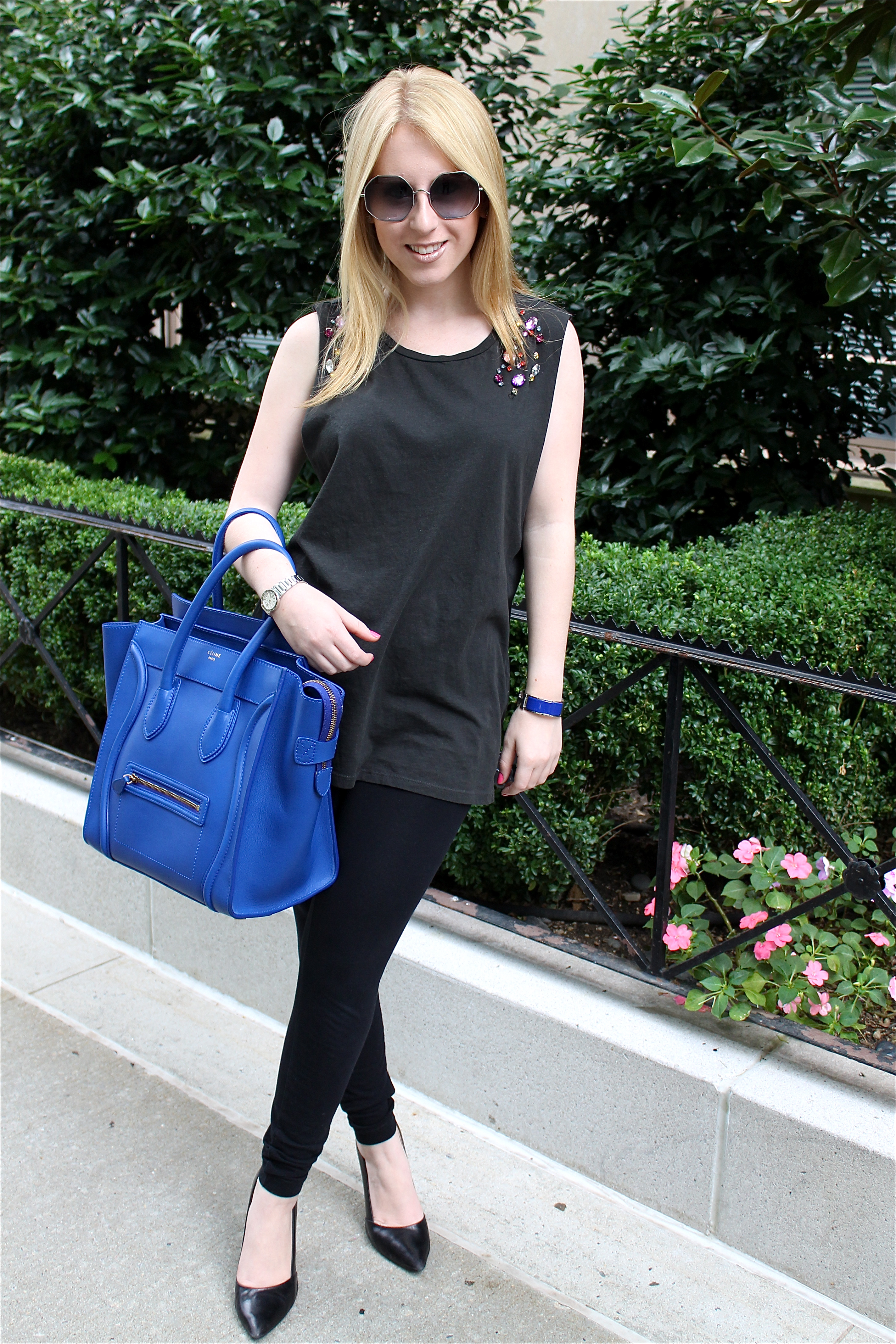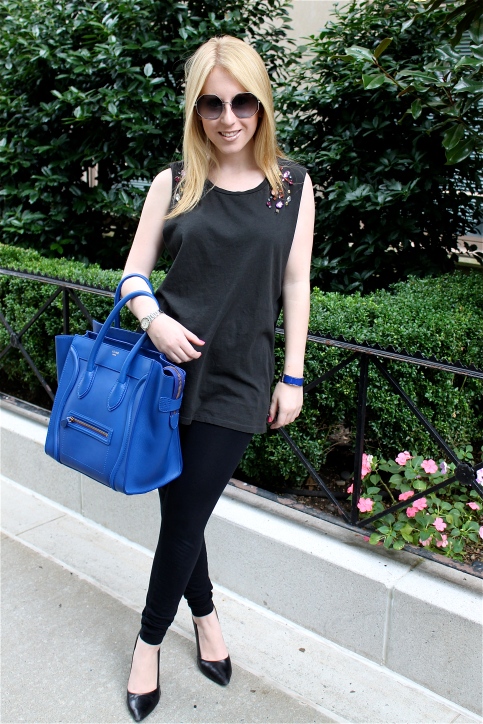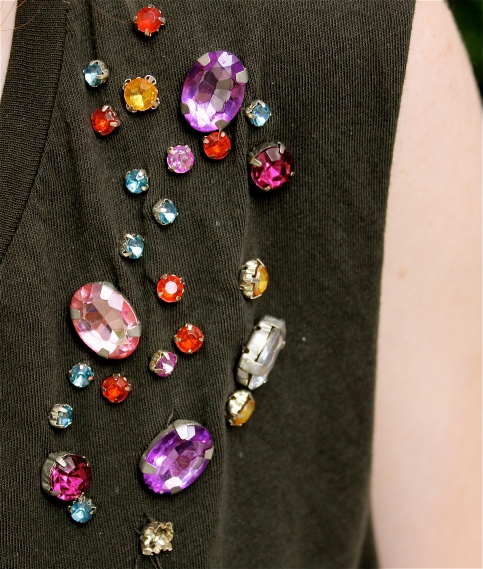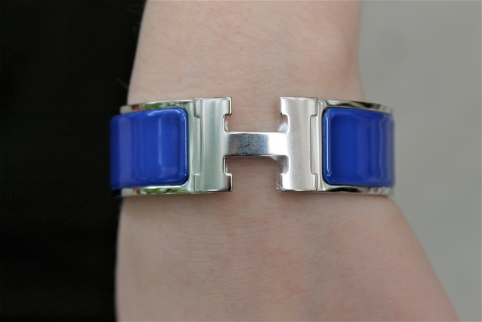 Shirt: Zara, Leggings: American Apparel, Shoes: Zara, Handbag: Celine, Sunglasses: Velvet Eyewear, Bracelet: Hermes
I'm back in NYC (so happy!), but only until I head to LA for the weekend. Since I'm somewhat still in Paris time, I wanted to wear something super comfy for meeting a friend for frozen yogurt, running some errands and catching up on some work before heading to last night's Gap fall preview. I'm obsessed with this bejeweled Zara top that I found while the mega sale was happening a few weeks ago.I love the oversized fit combined with the glamorous and colorful shoulder embellishment.
After way too many croissants, wearing leggings was the right way to go, plus two new royal blue accessories (which I promise you will be the number 1 color for fall) that topped off my Parisian spree.

By the way, the Daily Glow just published a first-of-its kind list of the "55 Best and Worst Cities for Your Skin" that's worth checking out where your city ranks!
PS-what do you think of the hexagon sunnies? Velvet Eyewear gave them to me and I am obsessed.
with style,
S