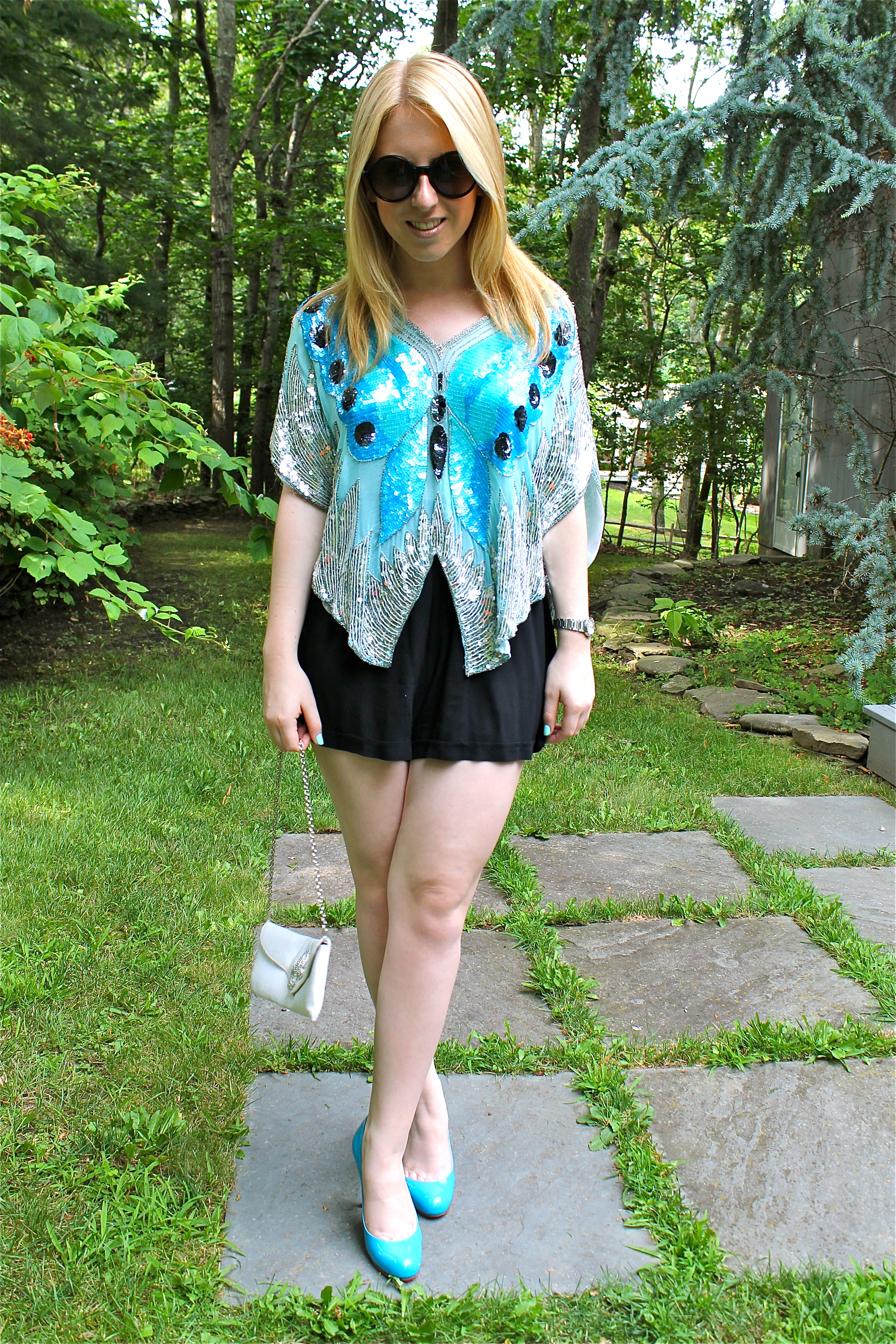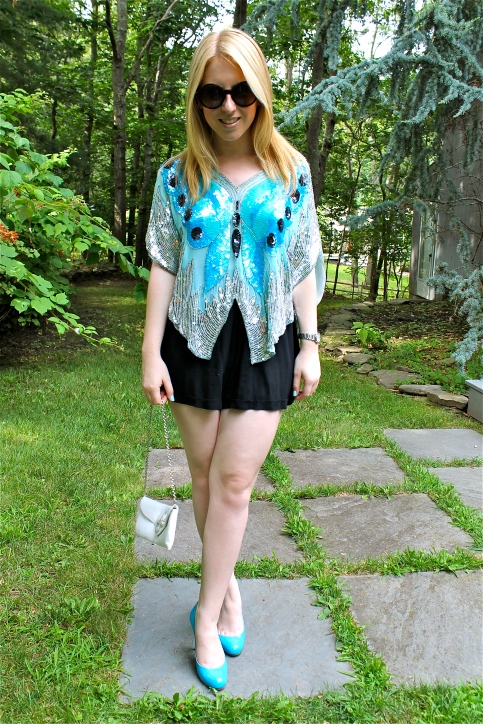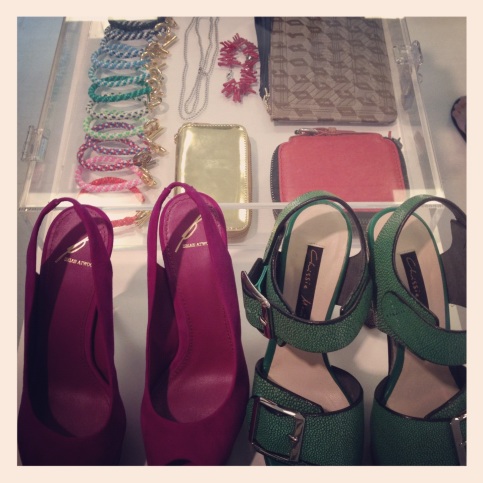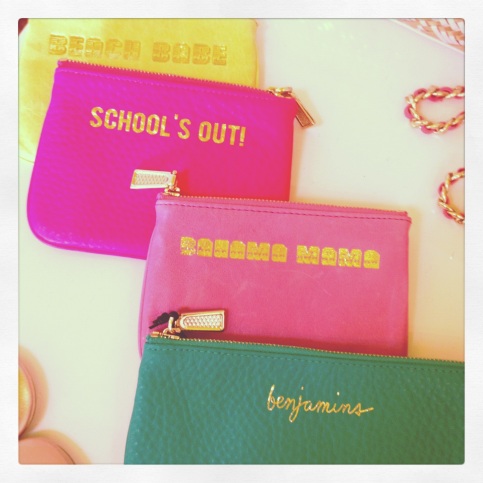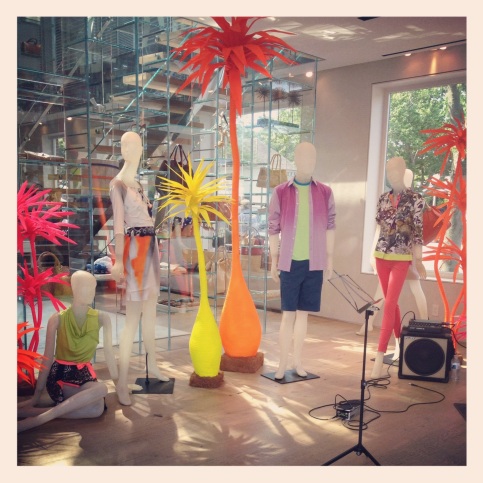 Top: Vintage, Shorts: Otis & Maclain, Shoes: Christian Louboutin, Handbag: Eliza Gray, Sunglasses: Emporio Armani
I'm back in the city after a busy but fun weekend in the Hamptons. There was a lot going on out East, like make-your-own Havaianas event at Blue & Cream, The Daily Dan's Chic of the Week party at Calyspo, Dan's Taste of Two Forks event, and The Parish Museum's Midsummer Party, just to name a few. In between my whereabouts, I had some time to make a few stops at some of my favorite stores, giving you some of my favorite weekend snapshots from the likes of Blue & Cream, Big Drop, Cita Nuova, Elie Tahari, and one of my evening outfits.
Lots of sunshine, bright colors, accessories galore, sparkles, and fun.
with style,
S