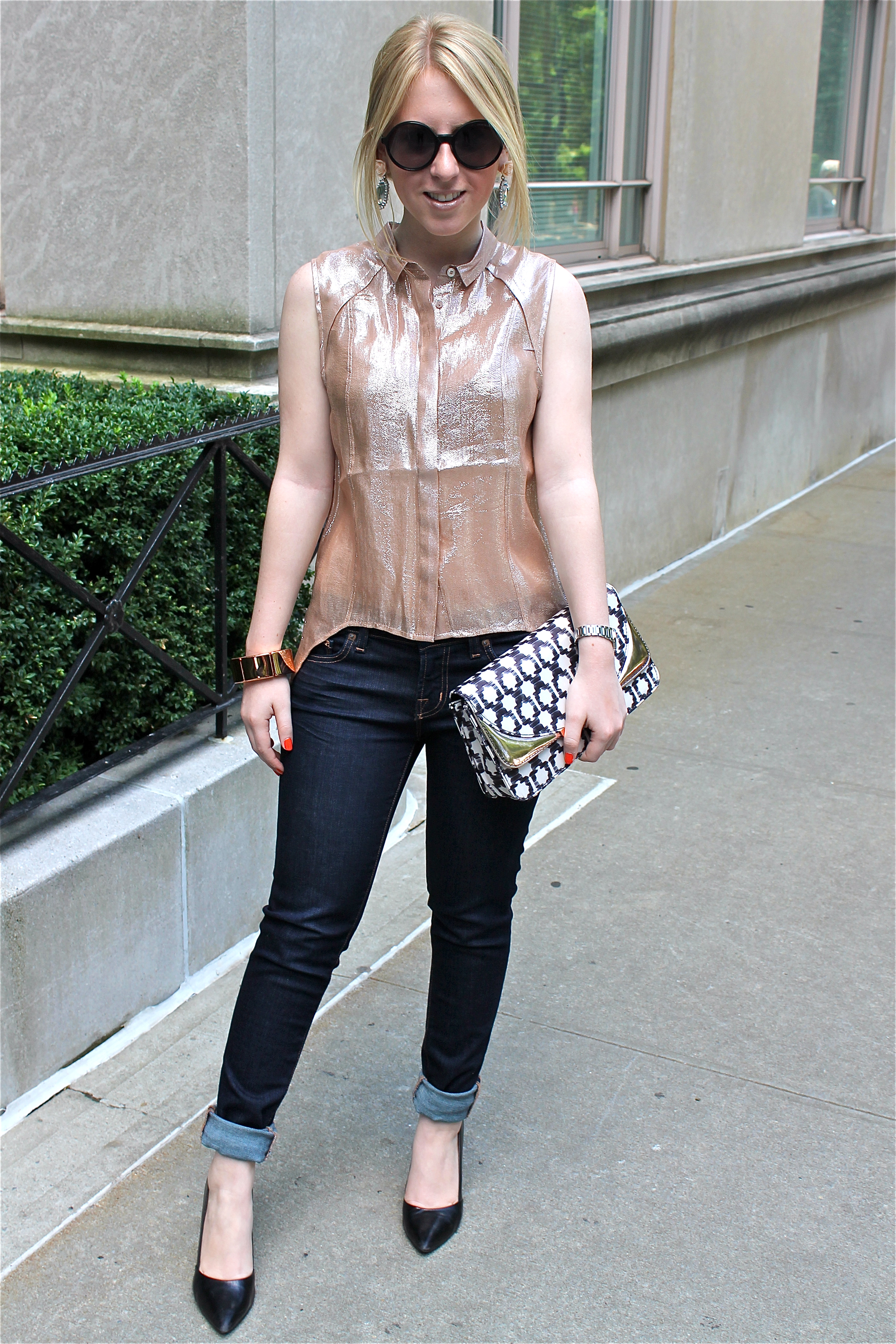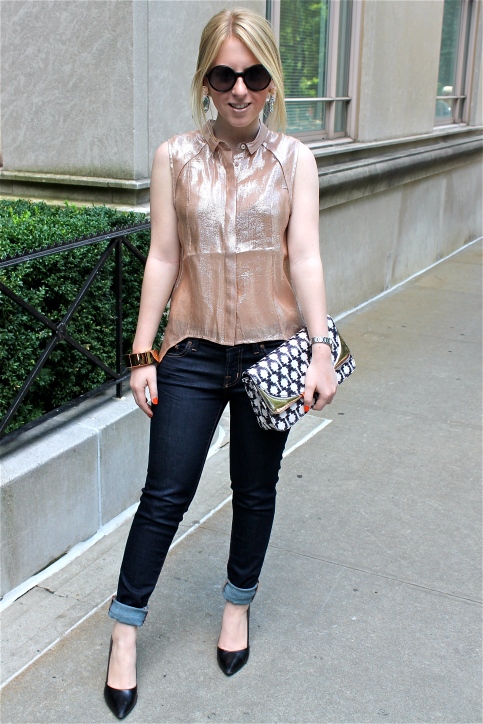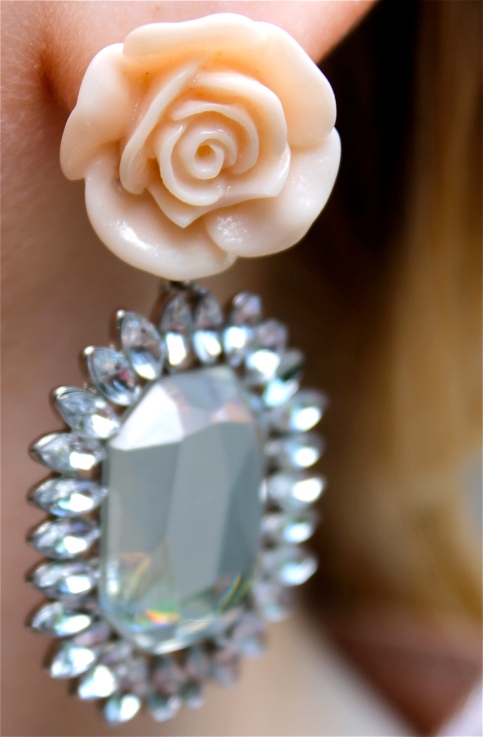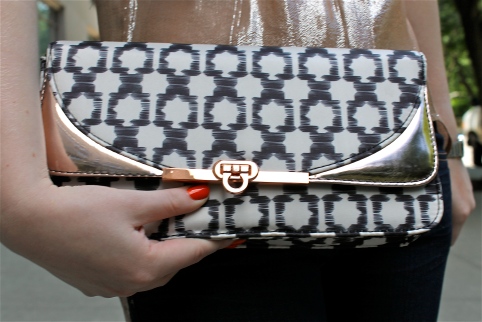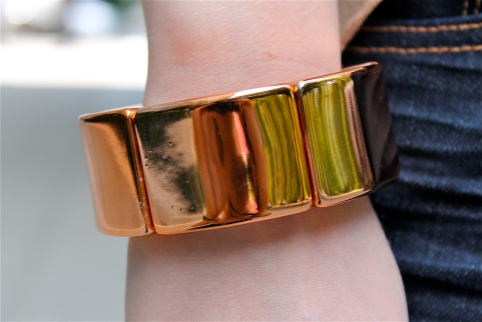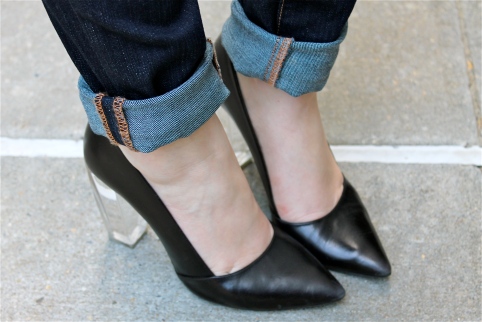 When recently scavenging through racks of clothing and walls of accessories a la H&M a few weeks ago, I came across a number of rose-gold pieces that surprisingly look best when worn together. My blouse, clutch, bracelet and earrings (so Prada-esque) are all from the trendy chain, and my shoes (Zara), jeans (James Jeans), and sunglasses (Emporio Armani) are staple pieces that I already own…so, just about head-to-toe.
Rose-gold is one of my favorite hues because it's elegant, warm, and something different than your typical yellow gold or silver. It looks great with pastels, or even just simple (like black and white) crisp colors where the hue glamorously pops.
I also like rose-gold against denim, and in this outfit I wore my jeans a little differently, rolling them up to my ankles for a cuffed and rather casual look. Little tricks like this add dimension to your outfits and show more of your personal style. Make your mark!
with style,
S