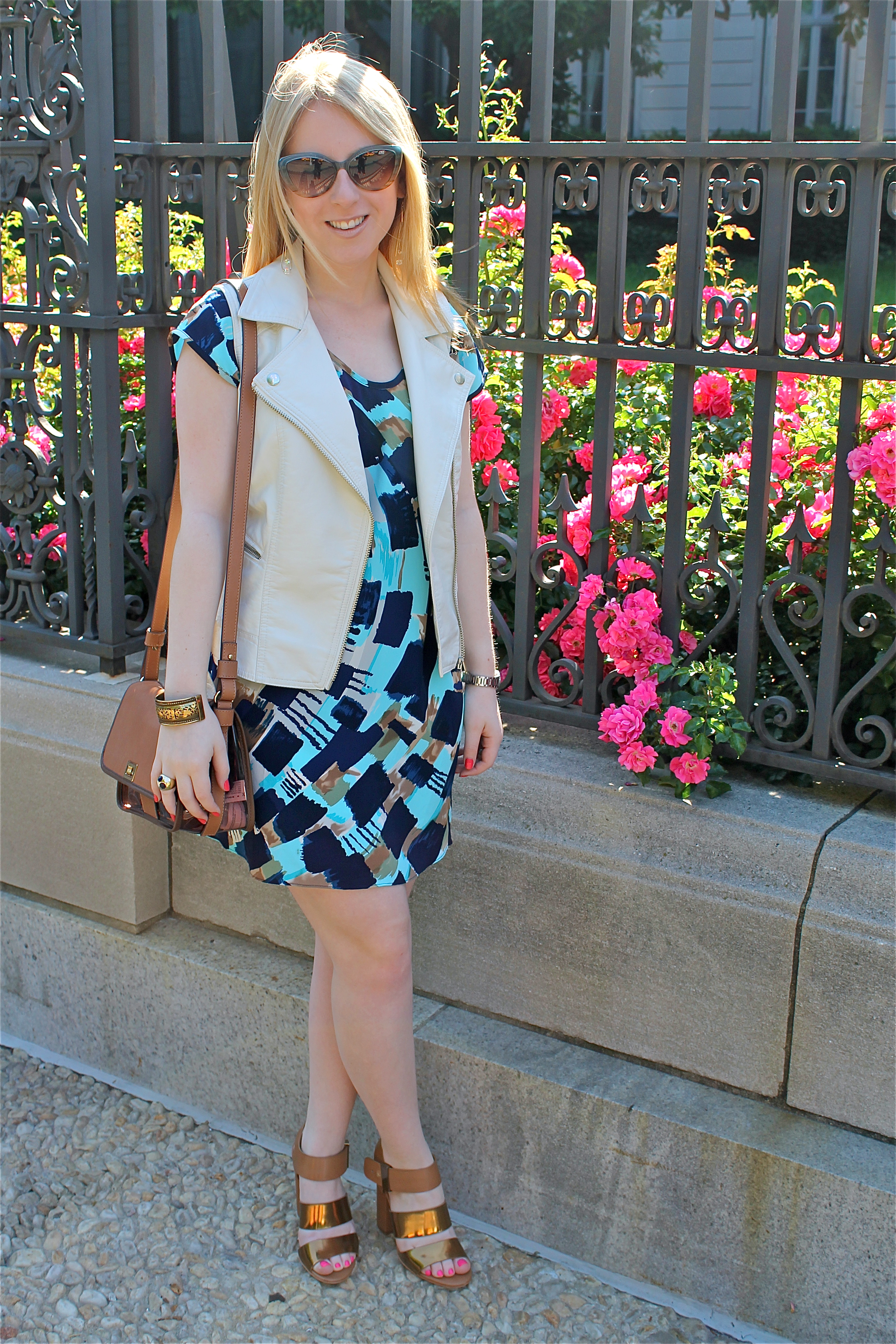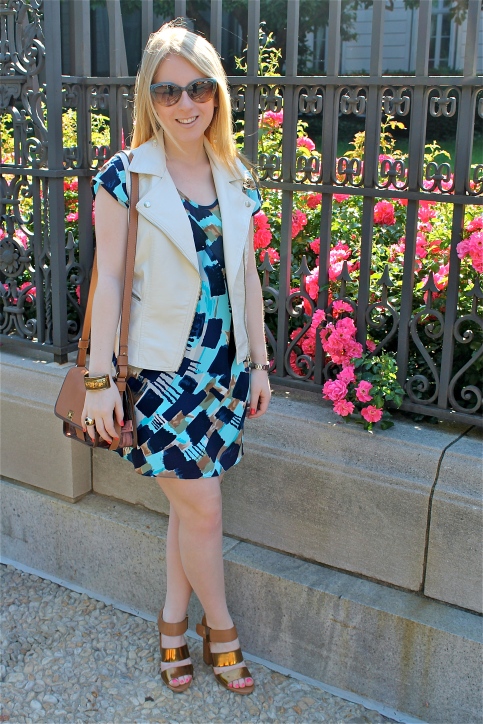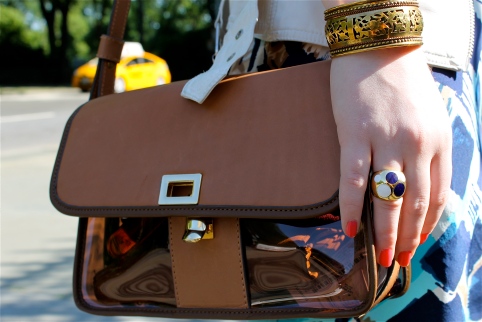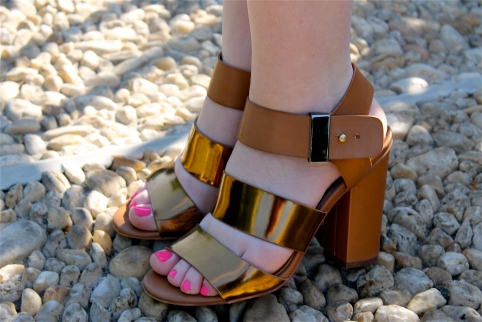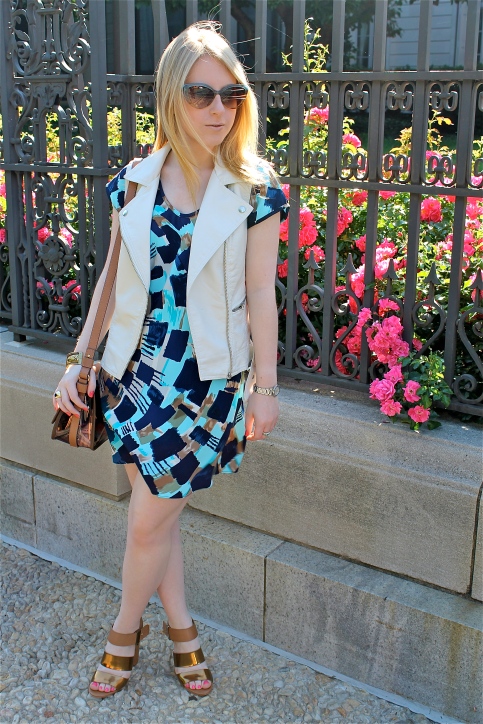 Dress: Maiya, Vest: Topshop, Shoes: Sam Edelman, Bag: Zara, Bracelets and Rings: Antique, Earrings: Israel boutique, Sunglasses: Velvet Eyewear
I have a minor obsession with wearing little day dresses during the summer. Although the season doesn't officially begin until June 20th, the temperatures are warm, so I'm starting early. As I've continued to separate my clothes into NYC and Hamptons piles, I've come across some older pieces that look as good as new.
I purchased this dress at a boutique in East Hampton, Obligato, 2 summers ago and added an array of both old and new accessories. My favorites? My brand new messenger bag (love the combo of clear and leather), my antique rings, and my YELENA shoes. These Sam Edelman color-blocked straps and metallic hues make them one of my favorite summer shoes. Whether paired with a dressy ensemble or casual weekend attire, they add a modern and sexy touch, which all outfits can most certainly use.
with style,
S