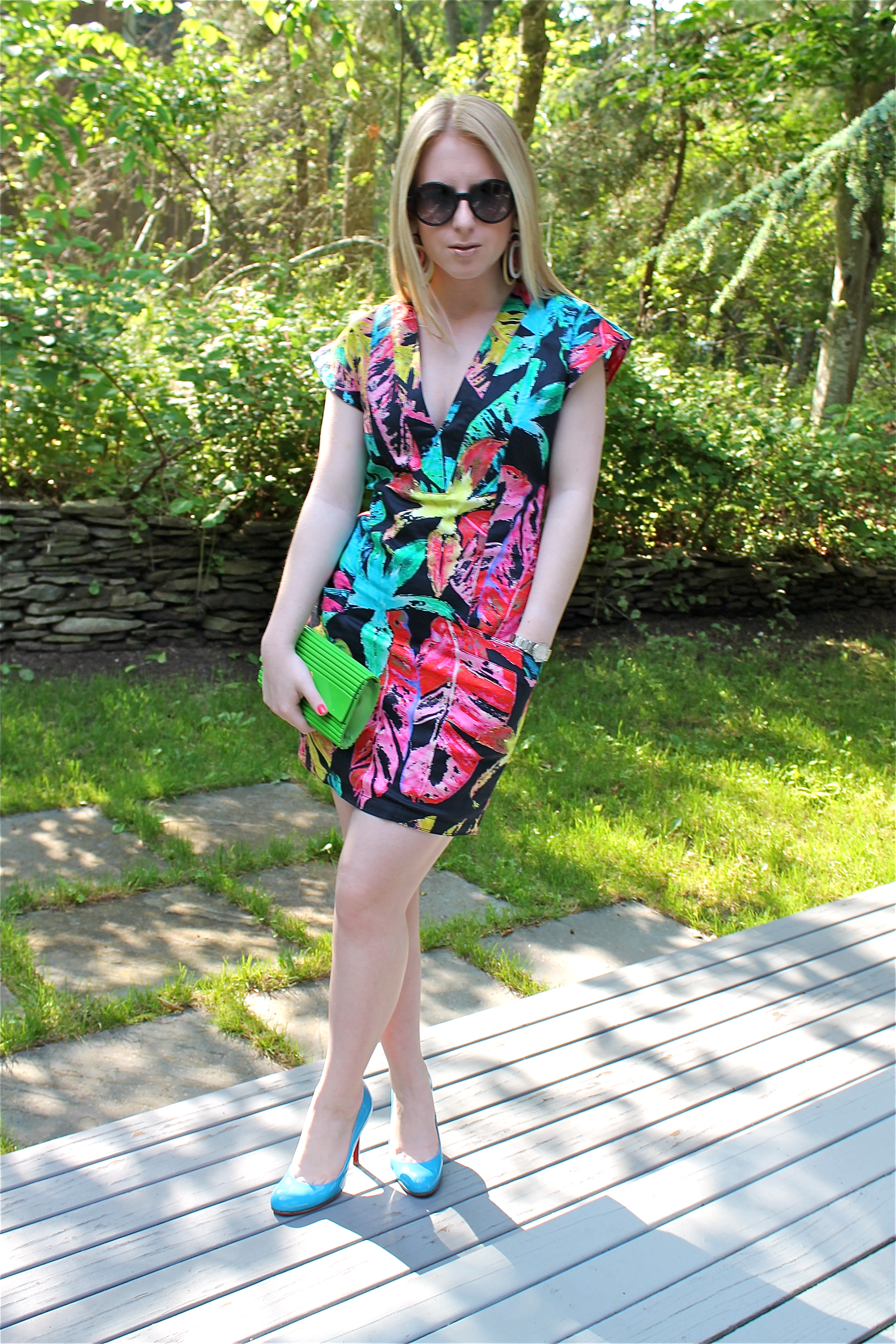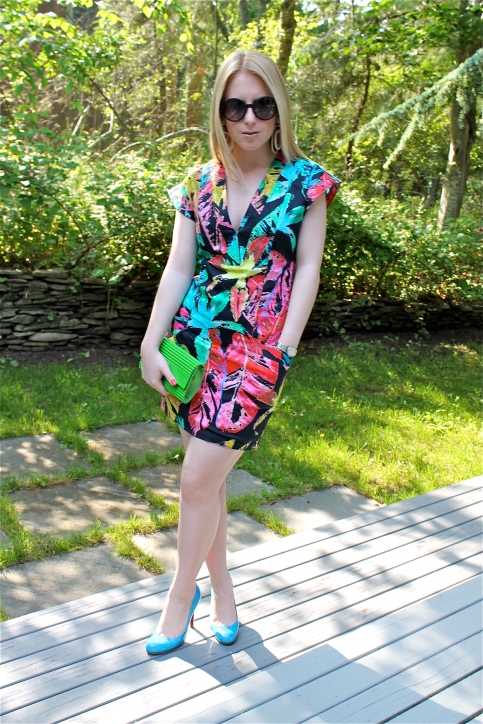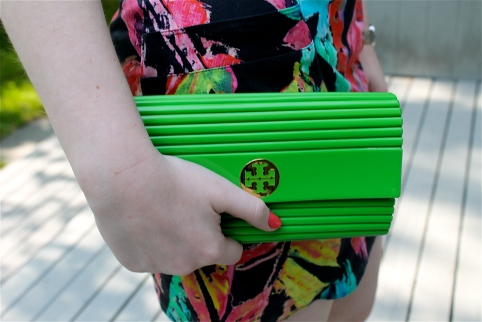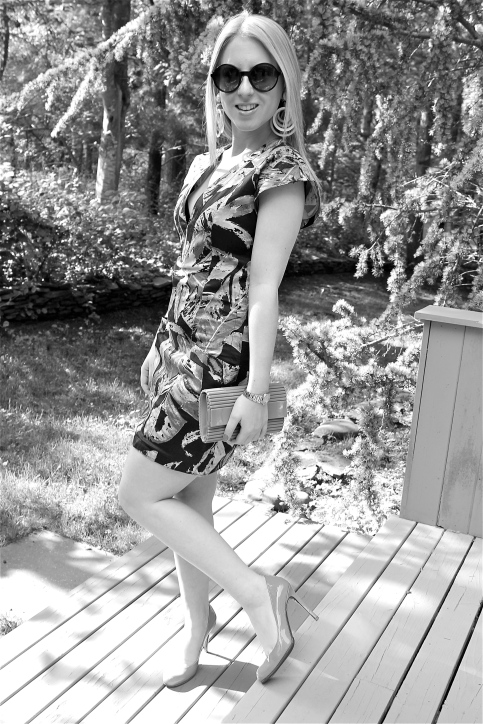 Dress: Torn by Ronny Kobo, Shoes: Christian Louboutin, Handbag: Tory Burch, Sunglasses: Emporio Armani, Earrings: via Jennifer Miller
Last night was full of running around, from a party at Southampton Social Club and dinner with my family at Sant Ambroeus to meeting friends at 75 Main. I decided to throw on this transitional cotton twill mini dress to suit all of the places that my evening had set for me. The dress features a fierce jungle print that incorporates a bold color combination of coral, turquoise, banana, and black, all to form a multi leaf motif. What I love most about the dress is that it has pockets, a major plus, especially when you're wearing a bag that can't fit all of your necessities. It's relatively easy for this dress to go all "New York City", so to steer away from a universally polished look, I added bold and colorful accessories for some extra spice and pop.
Although it's time to leave paradise this evening and head back to the concrete jungle, next weekend awaits. And while the city might not be as fresh and relaxed as le vie dans les Hamptons, it's still where dreams are made of, making them happen one block at a time.
with style,
S