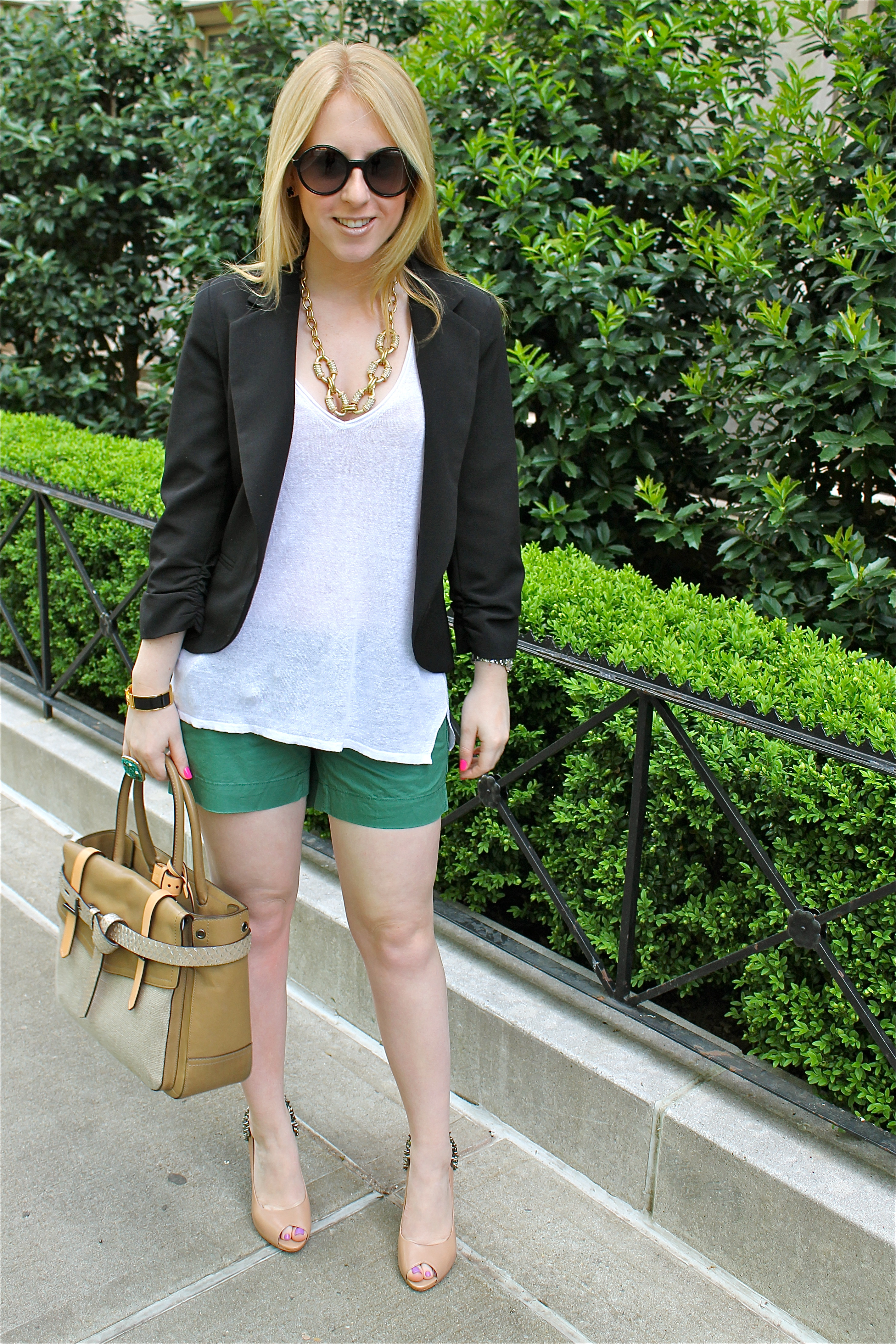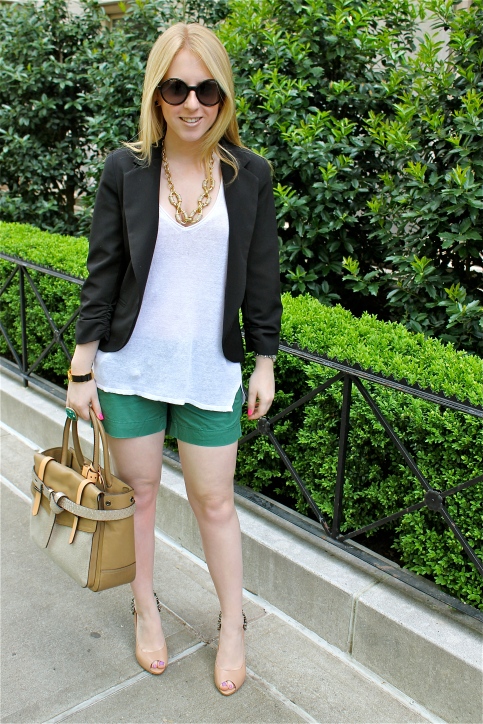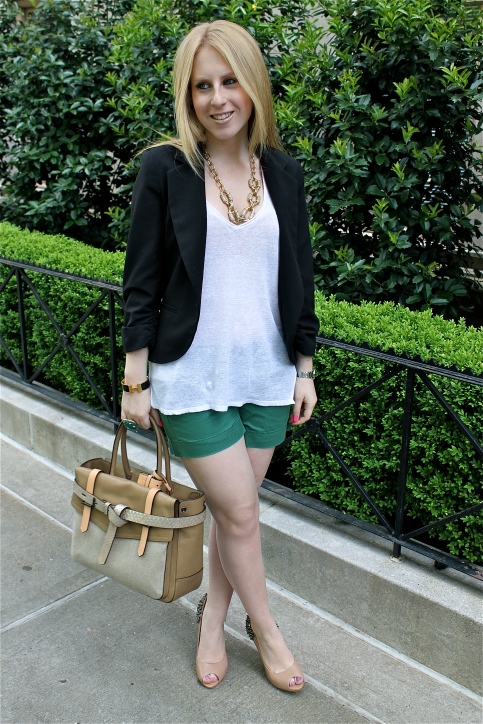 Top: Aritzia, Blazer: Aqua, Shorts: Anthropologie, Shoes: Sam Edelman, Handbag: Reed Krakoff, Bracelet: Hermes, Ring: Wink NYC Necklace: J.Crew, Sunglasses: Armani
I arrived in Palm Beach early last night to celebrate Mother's Day with my family. This weekend is the last hurrah of the season before everyone migrates to the Hamptons for the summer, and although it's always hard to leave the island for 6 months, le vie in the Hamptons definitely makes up for it.
I wore this outfit before changing to go to the airport. It was 70 degrees, so running around in a pair of shorts sounded like the perfect idea. However, I still wanted to look street-chic, so I added my Sam Edelman ultra edgy LORISSA peep-toe pumps. They are truly show-stoppers and will definitely keep everyone around you in line. They come in a variety of colors, but the neutral is a classic way to go as it works with just about anything. My boxer bag and chain necklace also made for some trendy nudes, while my green ring was the perfect complement to my shorts.
I'm loving this color combo and am looking forward to wearing shorts all summer long!
with style,
S