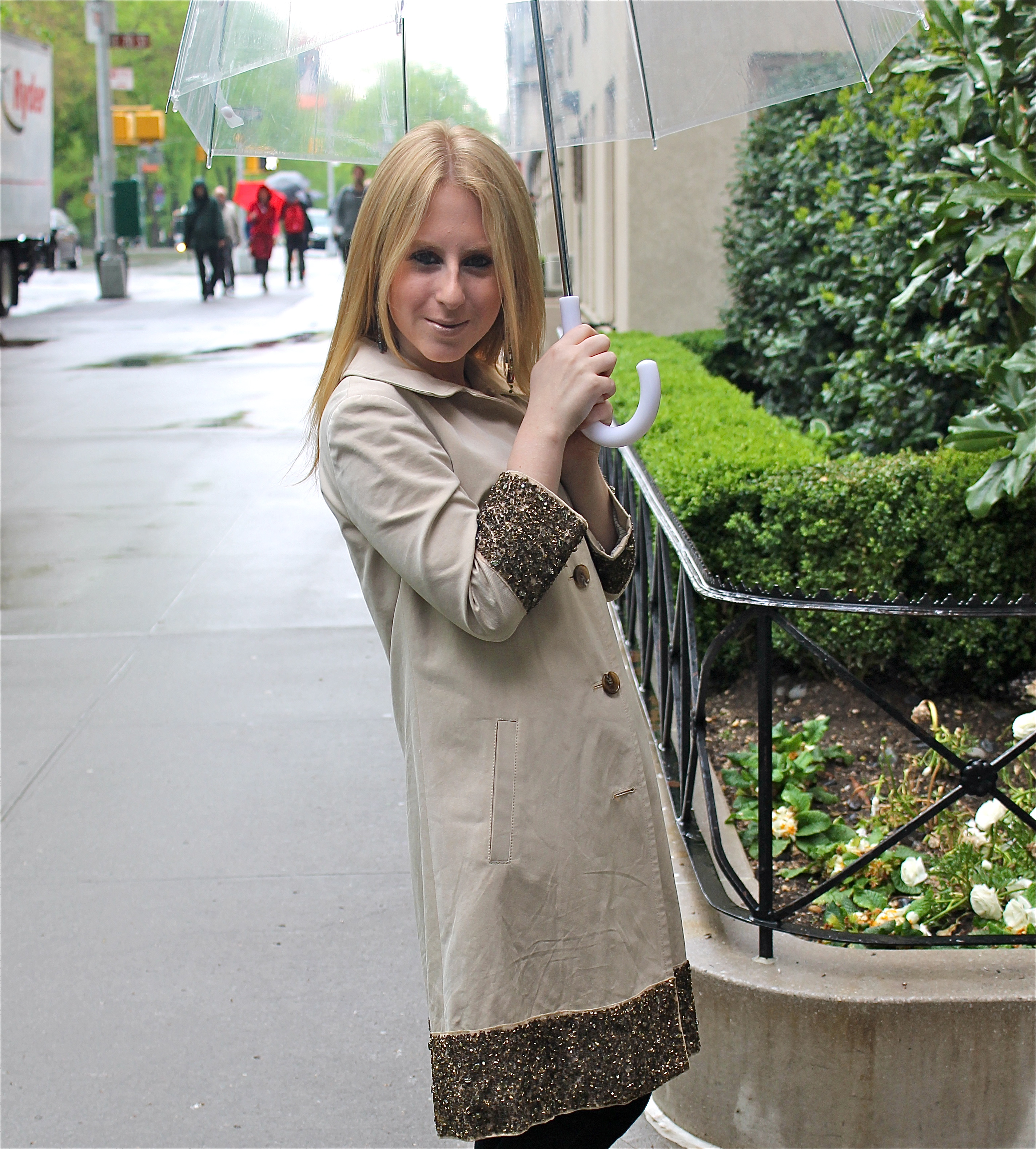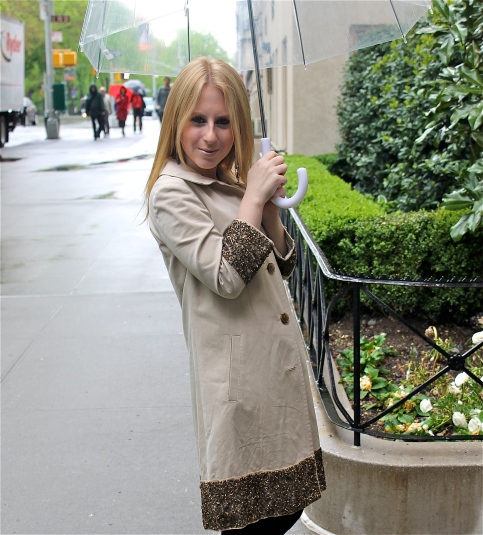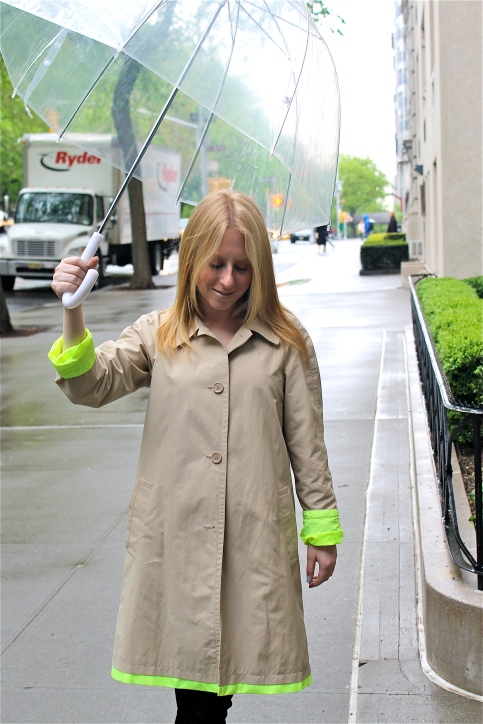 We're right at the cusp of the arrival of flowers, and what better way to brighten up a day full of Spring showers than with a trench coat? The classic style has been around for centuries, and this season they are back looking cooler and chicer than ever. Not your mom's Burberry or London Fog, but one that has a twist and incorporates this season's hautest trends.
Above are my 3 favorites: (in order) Gryphon, Marc by Marc Jacobs, and Michael Kors. Each classic silhouette is made unique with sequin embellishment, neon trim, and cheetah lining.
The Gryphon trench is perfect for dressy occasions-a dinner meeting, date, Broadway show, you name it-as the sequin detailing makes for a glamorous look. The Marc trench is great for weekday lunches, press events, work, and school as it's simple and rather subtle yet still has a hint of pizazz. The Michael trench is a fun go-to option for the weekend as the metallic and cheetah combo makes for a funky and edgy look.
Each trench suits a different purpose and personal style, but their ability to keep you from getting wet while still looking fashionable and on trend is unanimous.
with style,
S