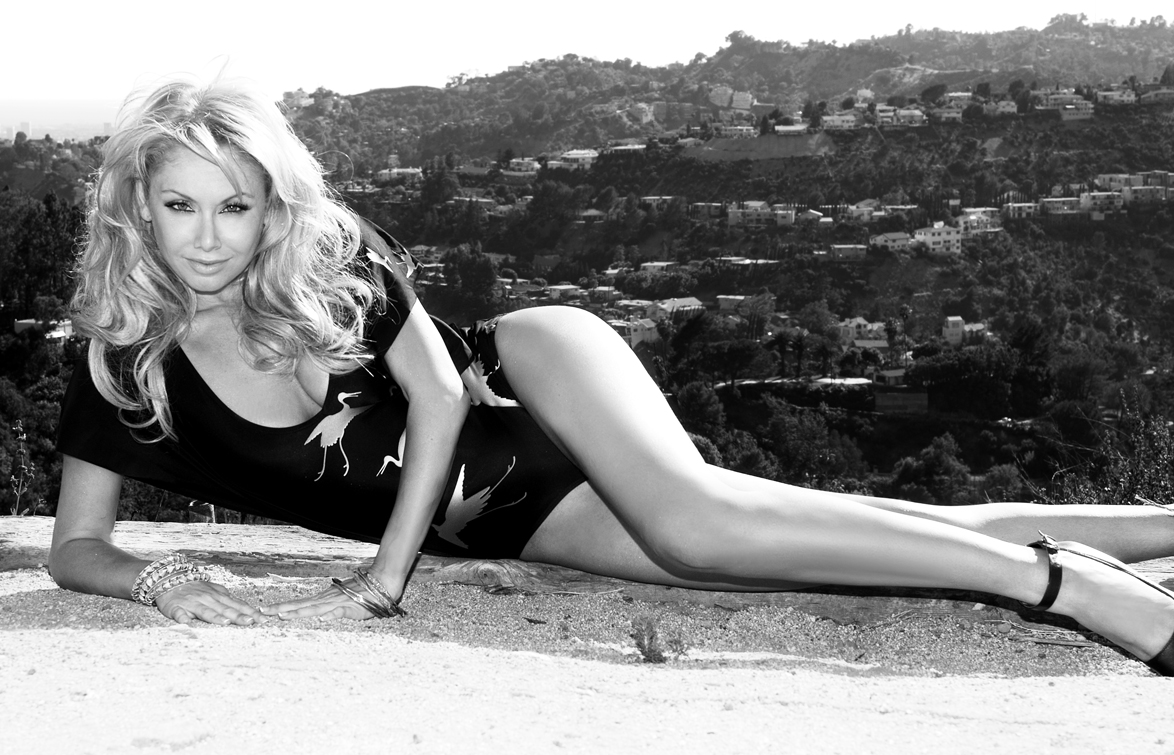 Multitalented and 3 time Dancing With The Stars mirrorball trophy winner, Kym Johnson knows how to take over the dance floor, and of course fashionably. From her costumes on DWTS and her dream partners to her motivating workout DVDs, Kym gives Style Solutions her story.
S: When did you realize that you wanted to be a ballroom dancer?
K: I've been dancing since I was 3 years old, so it's something that I've always known; I love to dance! I also trained in all aspects of performing arts, including singing, ballet, tap, jazz and acrobatics. I decided to focus on competitive ballroom dance at 13 years old, and the rest is history!
S: You hold 3 mirrorball trophies on DWTS. How have you come to this point?
K: I was fortunate to win 2 times in America (with Donny Osmond and Hines Ward) and I also won in Australia before I moved here. Winning the mirrorball trophy is the icing on the cake for all of the efforts you and your partner put into for a whole season; it's an amazing feeling!
S: The costumes you wear on DWTS are out of this world! Do you have any say in what you wear?
K: We each work with the costume department on DWTS every week. I have a lot of input as to what we wear and we work collaboratively together to create each look. Playing dress up is one of my favorite things, and creating each look every week is just like that.
S: What was it like dancing at Elton John's 50th birthday party?
K: Amazing! It was a dream come true. I love Sir Elton John, he is one of the nicest people, and helping him celebrate his 50th birthday (in my own little way) was definitely a moment to remember! How cool would it be if he signed on to be a contestant on DWTS!
S: So cool! Any other "dream" dance partners?
K: I think Bill Clinton would be an amazing dance partner, as would Richard Gere!
S: Tell me about your role in the Broadway show, Burn The Floor.
K: Wow, I love Broadway. Living and working in NYC for one of my DWTS hiatuses was a life-long dream of mine. I was so honored to dance in Burn The Floor, a production that I started dancing with in Australia. My mom came to be with me in NYC during Christmas and I had my first white Christmas. I would love to return to Broadway one day; it was so much fun!
S: Tell me about your [3] fitness DVDs.
K: Dance is honestly a great workout. It works your whole body and you can do it with friends, colleagues, or by yourself at home. It's so fun to make the DVDs, I love being a part of them.
S: You're still dancing the night away on this season's DWTS!
K: I'm partnered with Jaleel White, and so far we are doing well! I hope everyone likes the dances we work so hard to do each week. Please vote for us!