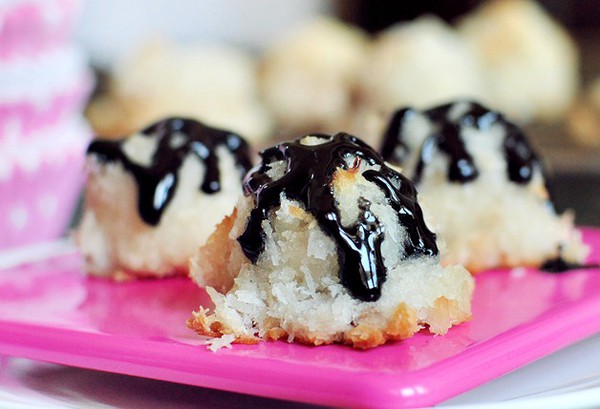 passover macaroons
There's nothing like a Monday after an extended holiday weekend. For one it makes the start of the week even busier than usual, and it also makes a week without an extra day off feel longer!
However, I'm heading to Las Vegas later in the week, so I have something to look forward to…but there is so much to do before then! I've already been brainstorming on what to bring, pieces that are sexy and full of colors, cutouts and embellishments.
Until then, I am craving these three items: Passover macaroons with chocolate drizzle, limited-editon Aldo colour block sandals, and Eres nail lacquers.
Macaroons are a delicious and easy dessert to make for the holiday. It's fun to experiment with flavors, like raspberry, chocolate, and salted caramel, each one fulfilling a particular tastebud.
aldo eakins colour block sandals
These Aldo sandals scream Vegas with the black fringe, patch worked textures and pops of color. With a sexy straight leg pant and sequin blouse, a tuxedo short, or a tight dress, these shoes are classic while still funky and cool.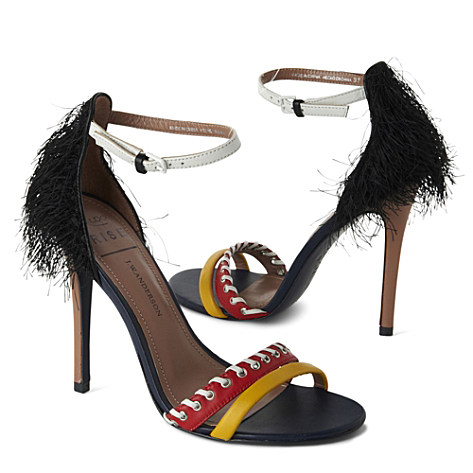 eres nail lacquers
I love a good nail polish, so I was very happy to hear that ultra-glam bathing suit company Eres came out with these nail lacquers. I love the juicy fruity hues and look forward to trying them out on both my fingernails and toenails–orange first! Talk about nailing it!
PS: I found this recipe for peep s'mores– definitely have to indulge after Passover!
with style,
S