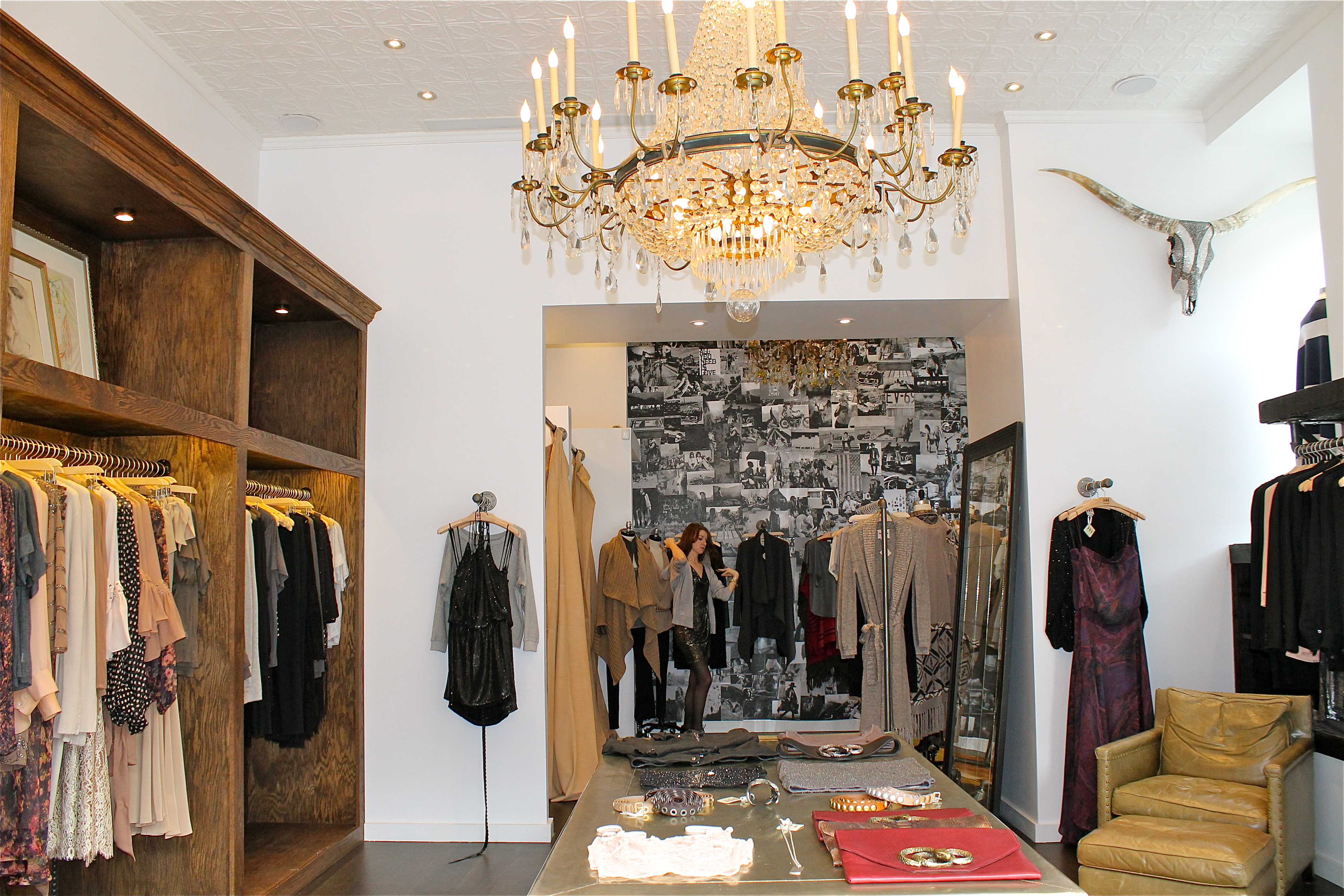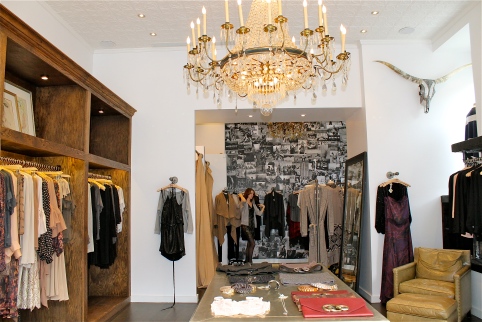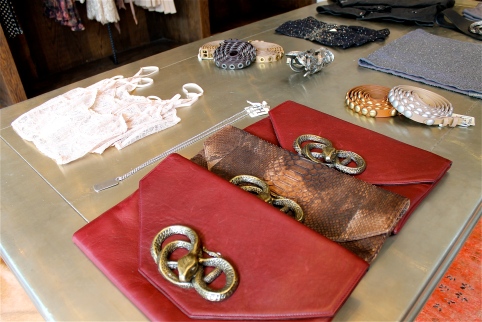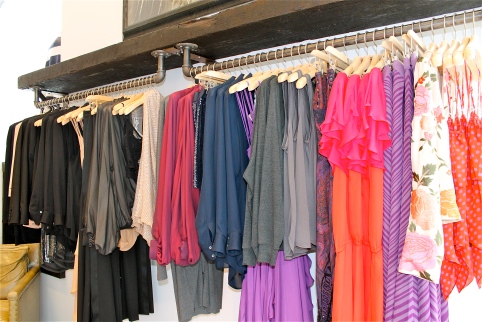 As I was taking my morning walk along Madison Avenue, I came across the new Haute Hippie store.
Not only does it feature the breadth of both Haute Hippie and haute hoodie collections, but it also showcases a number of key pieces specifically curated for the location.
Highlights from the Spring collection include embellished silk dresses, floral printed blouses and skirts, edgy studded leather jackets, must-have jewelry, chic clutches and more.
What I love most about the store is that it embraces the "haute lifestyle" with its intimate Haute Hippie decor; a blend of bohemian sensibility, rock 'n'roll edge, sophistication and comfort–cowhide rugs, hand-embellished rhinestone longhorns, classic couches and crystal chandeliers. I also adore the leather stools covered in coffee table books, adding even more personality.
Haute Hippie is great for funky yet staple blouses, sexy and cool dresses, and accessories galore to complete a trendy and chic ensemble.
Stop by 1070 Madison Avenue, whether for shopping, or simply browsing.
Also, make sure to check out my online store to shop my favorite Haute Hippie pieces.
with style,
S