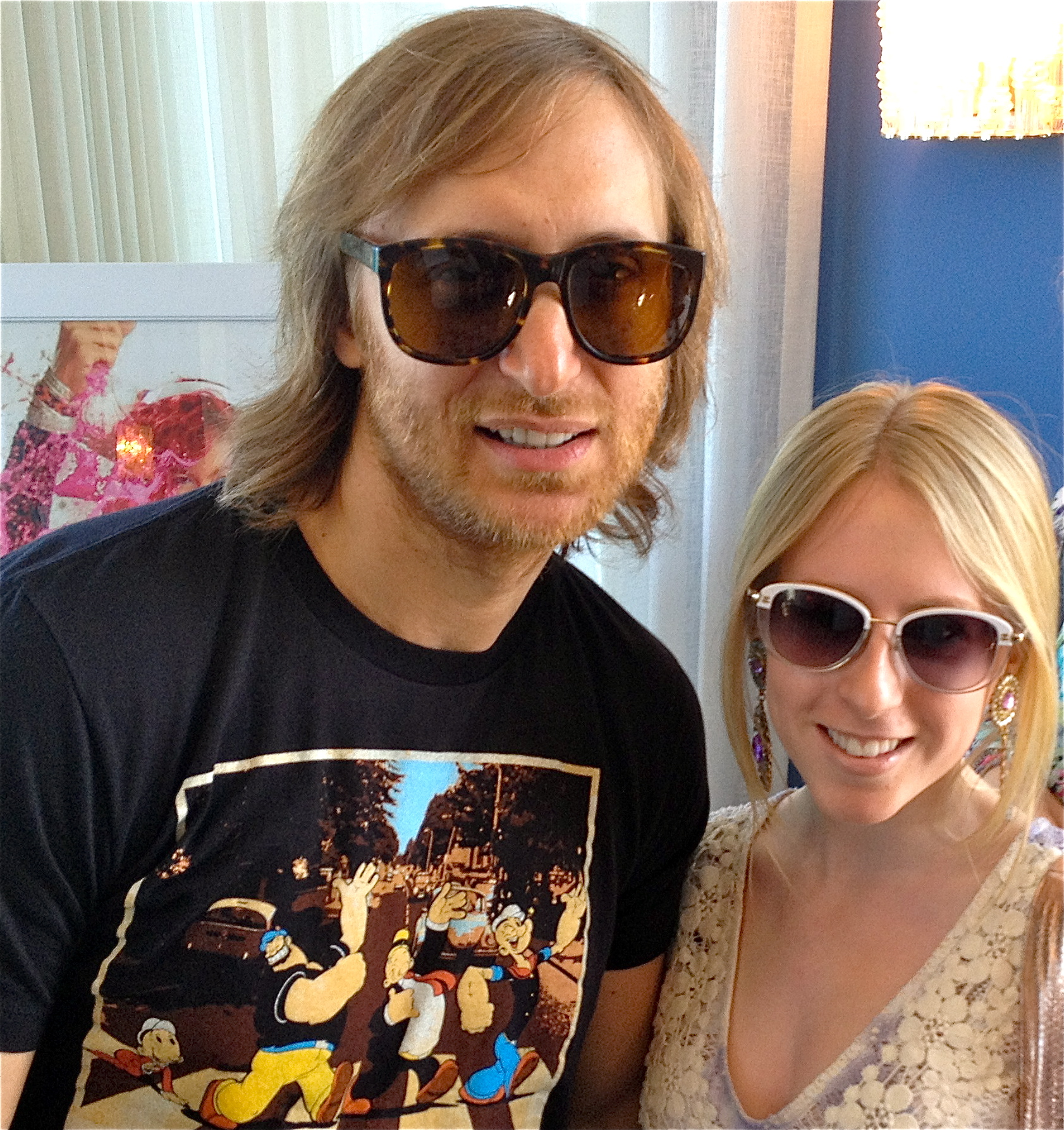 I had the absolute pleasure of meeting David Guetta at the Beats by Dr. Dre party at Soho House Miami. This weekend marked the annual Winter Music Conference where people from all around the world gather to attend Ultra Music Festival. I love house music and David is by far my favorite producer and DJ. His songs are the most played on my iPod, including "Titanium", "I Can Only Imagine" and "I'm A Machine." He was in Miami to perform at Ultra and other events, and to mingle with fellow DJs at this intimate get-together. It was fun to get a glimpse of the new Beats products, meet Daivd, and better yet, to get a taste of his personal style. What I admired most about his quirky yet cool and edgy outfit was his Christian Louboutin shoes; he without a doubt makes flats chic. The stud embellishment is incredible, and yes they have red soles.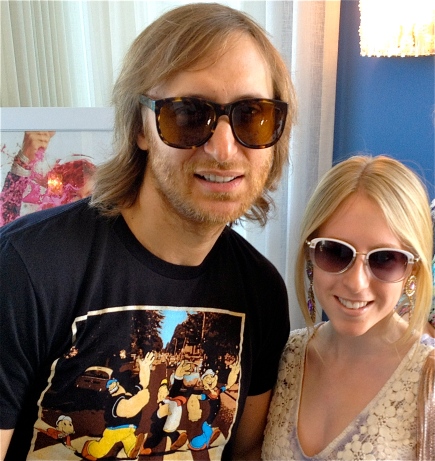 In honor of Ultra Music Festival, I put together some must-have pieces that create a practical yet stylish ensemble. Ultra is all about bright neon colors, light fabrics, and simply just looking cool. With the help of some funky accessories, bikinis with sheer coverups, cutting-edge shoes and more, you can become the Ultra fashionista.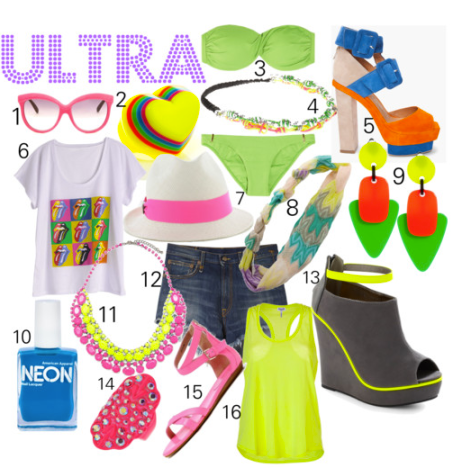 1. Italia Independent, 2. Adia Kibur, 3. Melissa Odabash, 4. Maison Michel, 5. Jeffrey Campbell, 6. Delias, 7. Austique, 8. Missoni, 9. ASOS, 10. American Apparel, 11. BaubleBar, 12. La Garconne, 13. Modcloth, 14. Topshop, 15. Rebecca Minkoff, 16. Splendid
Off to Palm Beach this morning, and more exciting posts to come!
with style,
S