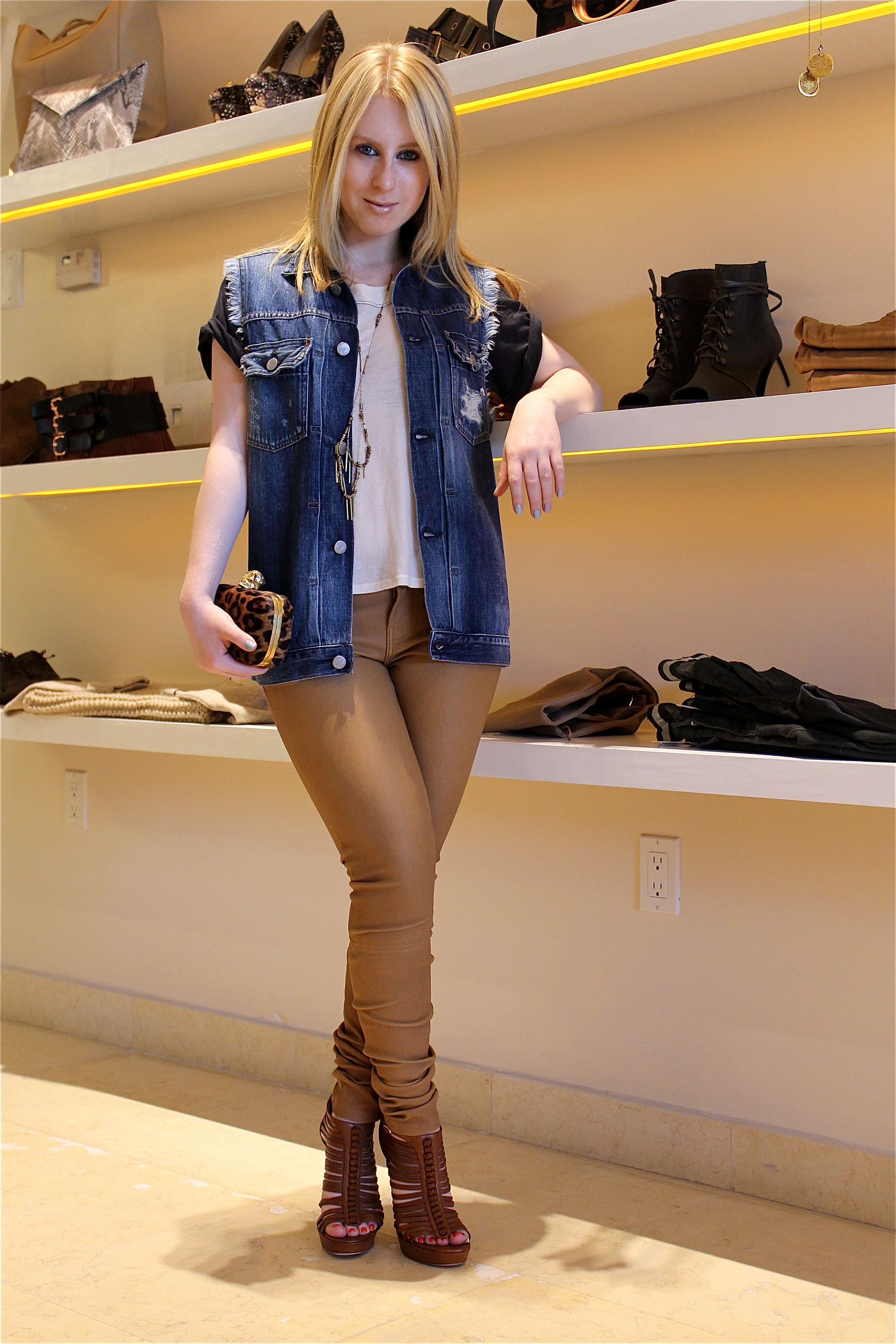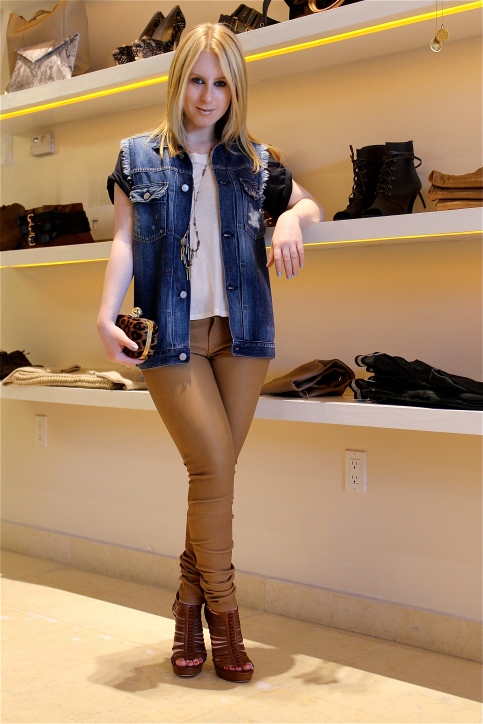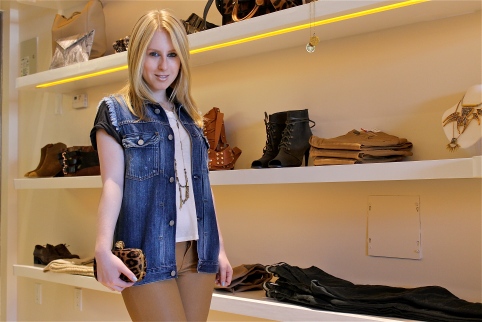 Leggings: Current Elliot $855, T-shirt: Raquel Allegra $185, Vest: Citizen of Humanity $285, Shoes: Alexander McQueen $1500, Bag: Alexander McQueen: $1450, Necklace: ACB $385
Just after touching down in Miami, I headed straight to Curve to do a photo shoot for my blog. Curve, founded in LA by Nevena Borissova, has a total of 4 locations. It is the perfect store to splurge and to submerse in cutting-edge pieces by designers we love to lust. I also love the way the store is merchandized, which was planned by Nevena to create a personalized shopping experience.
Curve stylist, Brandon Fogel, had a great idea to style me in 3 head-to-toe looks in Curve merchandise, consisting of both high and low pieces.
Brandon is an expert at layering and helping his customer take the extra mile to find their inner edge while staying true to their personal style. He developed an interest for fashion at a young age, intrigued by 80's street wear. After working at many retail businesses such as Just Cavalli and J.Crew, Brandon discovered a deep love for styling and visual merchandizing. This discovery opened the doors for his unrelenting calling to be a stylist.
This first look is all about rock and roll. I obsess over these leggings. Although they're a major splurge, they're one of those pieces that go with just about anything. The McQueen accessories are like works of art (the shoes are fierce and the clutch screams animal power) and the vest and t-shirt are great transitional pieces.
More outfits, an exciting "Sydney Meets", and a Spring Break-themed interview to come!
with style,
S
(styling and photography by Brandon Fogel)