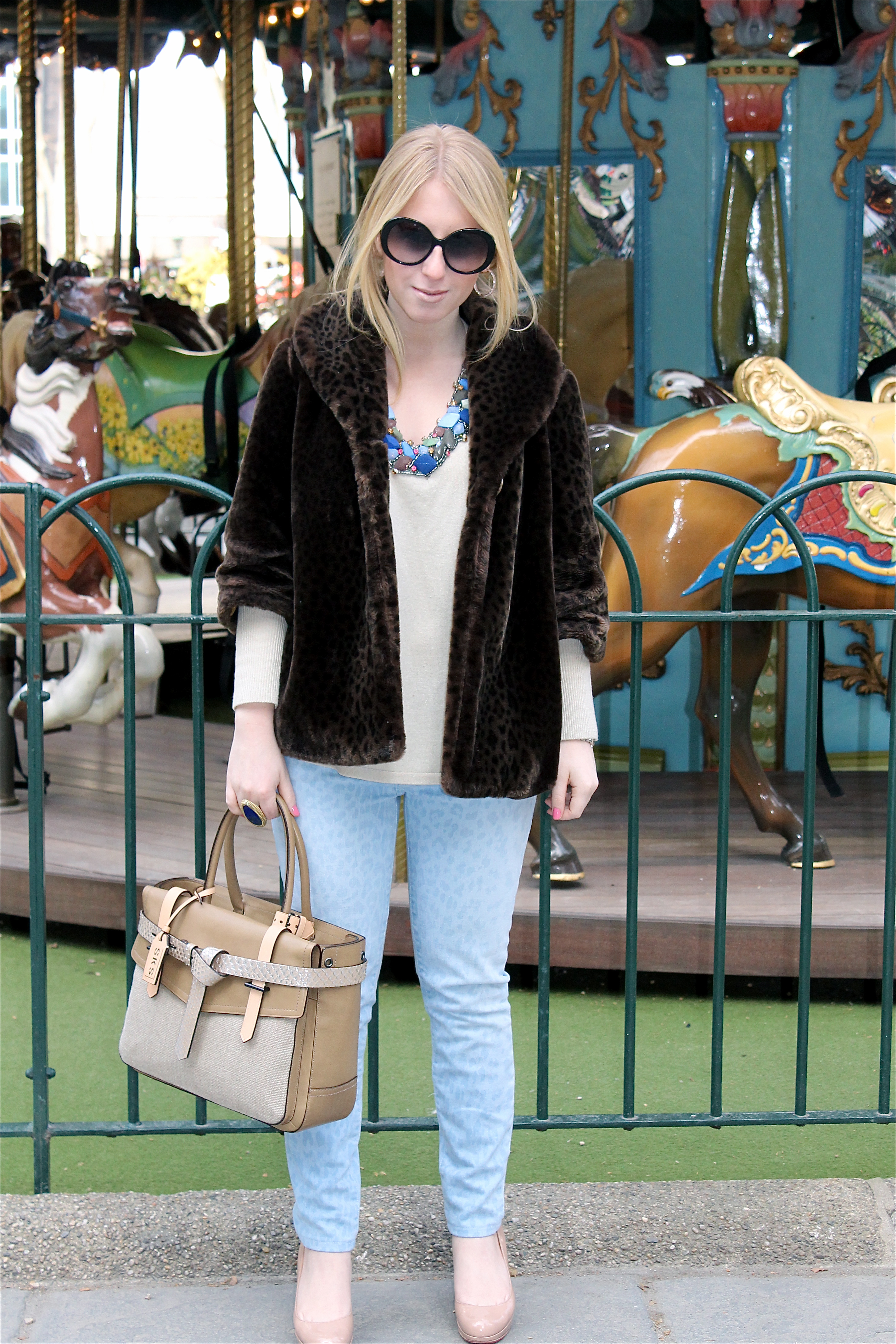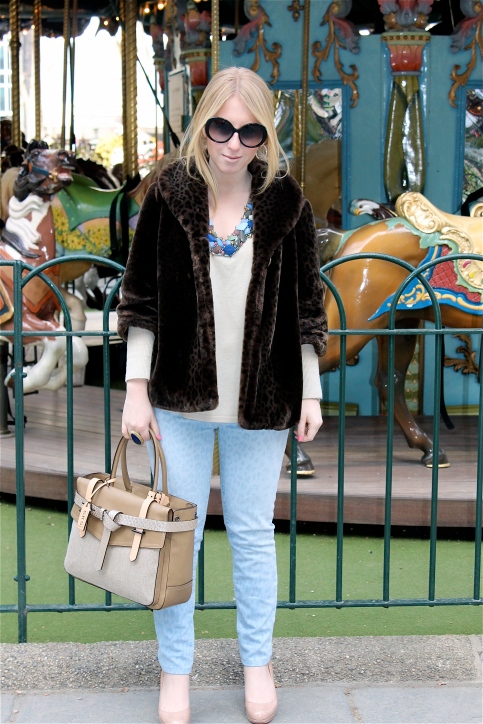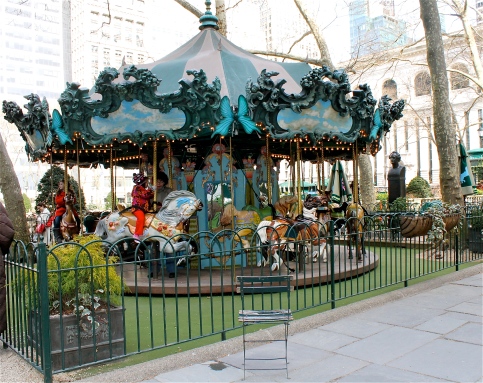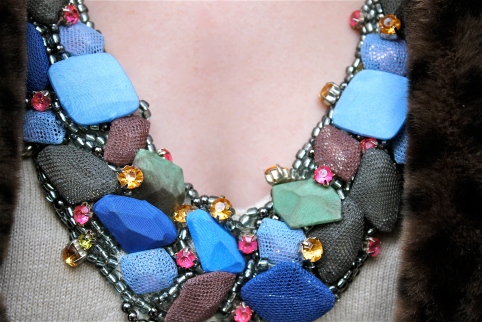 Sweater: Tibi, Jacket: Barneys CO-OP, Jeans: Current/Elliot, Shoes: Christian Louboutin, Handbag: Reed Krakoff, Sunglasses: Velvet Eyewear, Earrings: Trunk show in Palm Beach, Ring: Kiki Designs, Nails: Chanel (May)
As I was running some errands over the weekend, I came across this beautiful carousel in Bryant Park. It looks like it came right out of one of my favorite childhood movies, Mary Poppins, with the lights, colors, and overall design. I've never been very into rides, but I've always loved carousels and frequently went to the one in Central Park as a child.
I purchased this Tibi sweater on sale at the beginning of the year (I'm obsessed with the chunky embellishments and intricate detailing along the neckline) and paired it with my Current/Elliot jeans that I bought in LA ,which incorporates two of my favorite trends–cheetah and pastels. I'm most excited about my new Reed Krakoff handbag, which I received for my birthday from my parents. I've been wanting a structured bag that works with both casual and dressy outfits and has a little twist–the combination of materials, splashes of metallic, and my monogram on the luggage tag make it the ultimate.