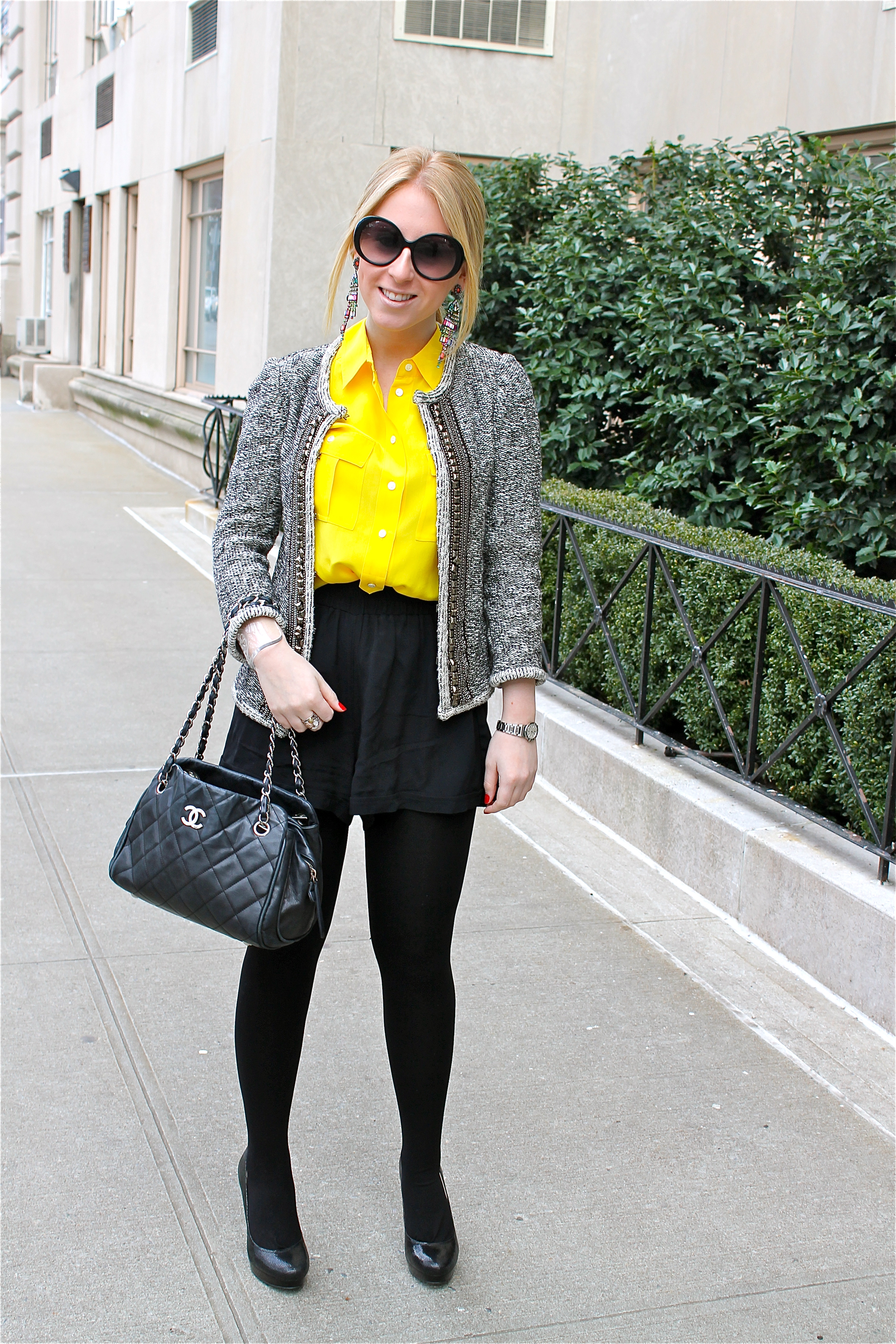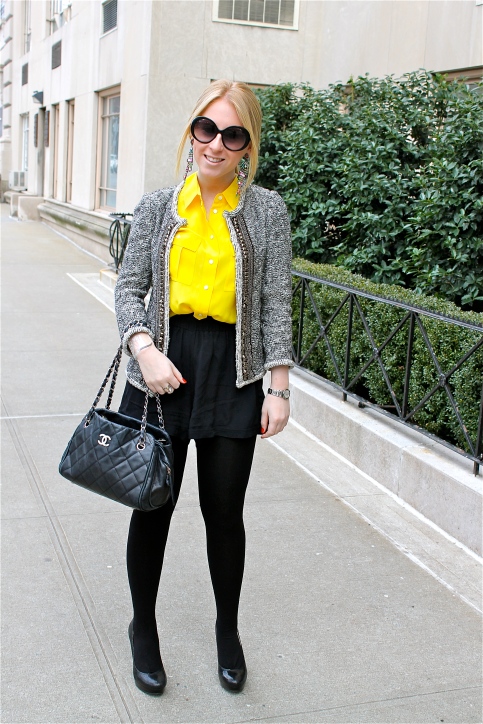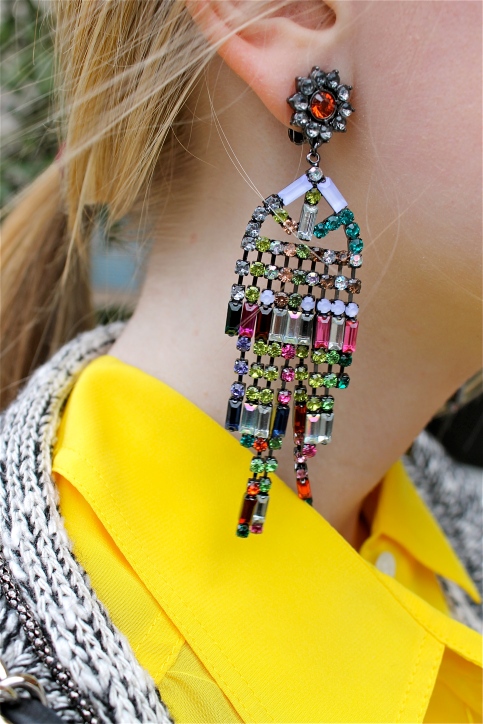 Shirt: J.Crew, Sweater: Of Two Minds, Shorts: Otis & Mclain, Tights: Topshop, Handbag: Chanel, Shoes: Calvin Klein, Bracelet: Tory Burch, Earrings: Mango, Sunglasses: Velvet Eyewear
I started off my morning in sweatpants (which is unheard of to those around me) and a sweater before changing into this outfit for a series of get togethers yesterday afternoon. Although it was chillier than the day before, I still managed to get away with not wearing a coat, adding some pops of color, and wearing pumps instead of booties. My Of Two Minds sweater is comfortable and warm with stud detailing that gives it edge and complements the shapes of the stones in my chandelier earrings. I ordered them online earlier in the week as they are the perfect size and length while still being surprisingly light; plus, there is no shortage of color.
My yellow button down, which I also own in pink, is becoming a spring staple. It suits many purposes; wearing it like in the photo above, wearing it as a coverup over a bikini, and tucking it under a dress for a pop of color on its collar. Once I find something that I enjoy wearing and is versatile and affordable, I run for color options. My search for spring staples has successfully begun!
How's your search?
with style,
S