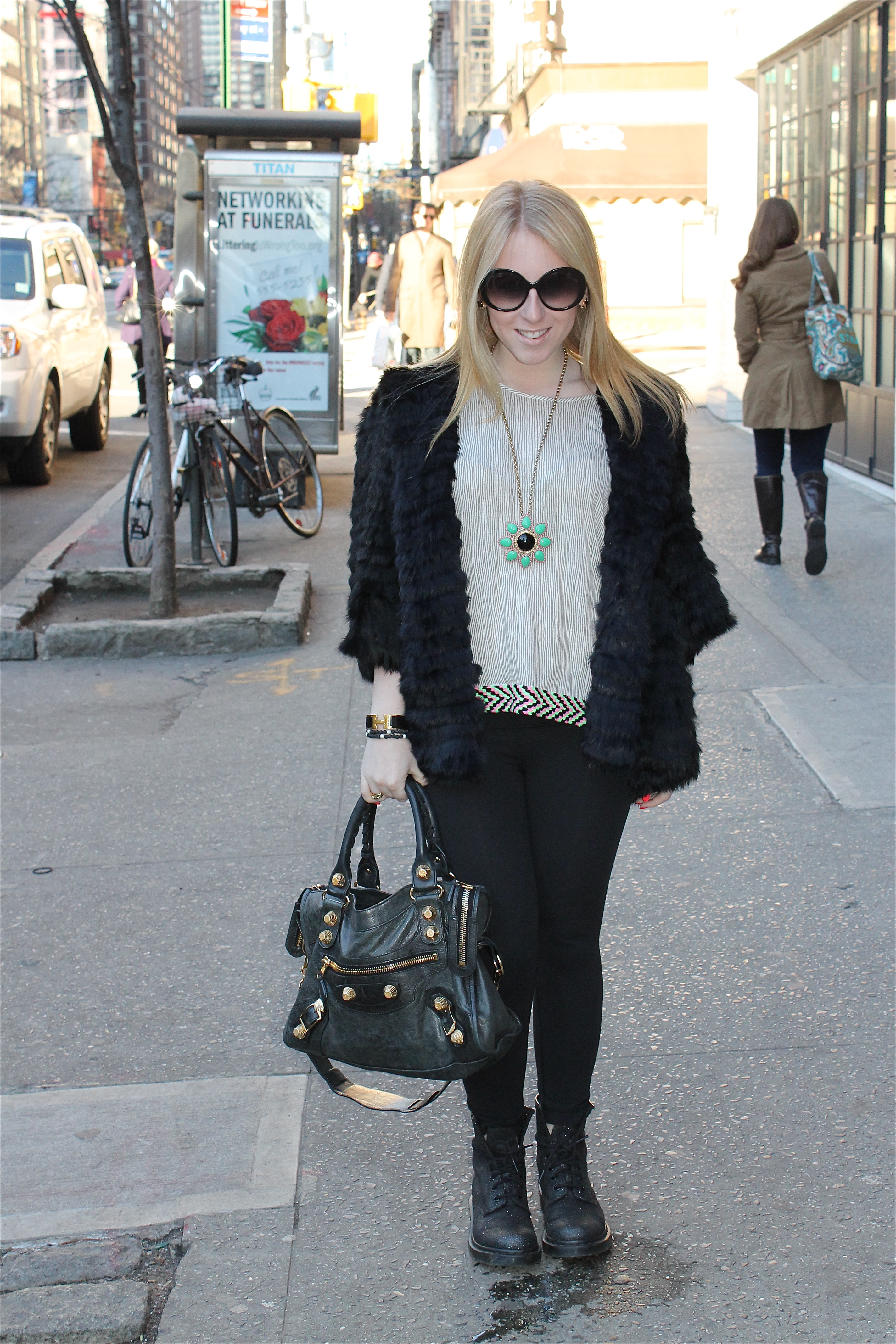 Top: Gryphon, Jacket: Galeries Lafayette, Pants: Lululemon, Shoes: Dr. Martens, Handbag; Balenciaga, Bracelets; Beads 4 Battle and Hermes, Necklace: Bon Marche, Sunglasses: Velvet Eyewear
The past couple of days have been absolutely gorgeous with high temperatures in the 50s and 60s. It seems as though city-goers in my neighborhood are taking advantage of the temps by running in Central Park, wearing light attire, and sipping on iced drinks during their morning commute instead of warm. This is one of my lighter outfits that I wore to lunch with old and new friends for brunch at The Smith in midtown.
This Gryphon top is one of my favorites, which I bought at Tenet in Southampton last summer. Since it is a summer piece, it's thin and looks great with or without something over it. It's the perfect black and white staple for me because it still has a colorful twist–lime green and pale pink detailing at the bottom (a neon meets pastel kind of relationship).
While the weather is transitioning from winter to spring (hopefully this bliss won't go away too soon!), having a variety of black and white basics is important; whether you mix them with other colored clothes and accessories, or not at all, there's always a way to incorporate these simple items into your wardrobe.
Below are my top 10 favorite black and white pieces. Indulge!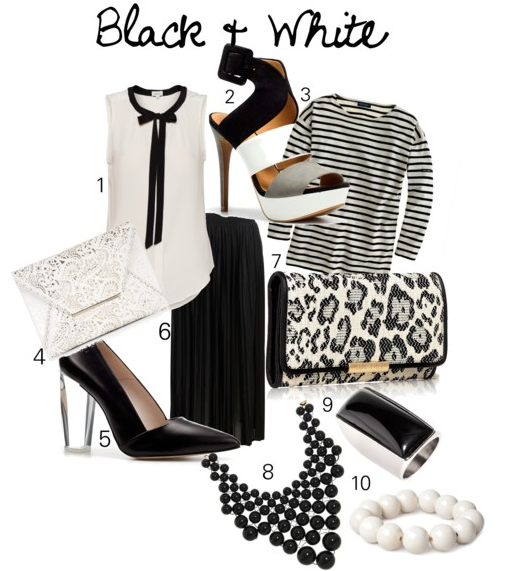 1. Aritiza $110, 2. Zara $100, 3. J.Crew $75, 4. BCBG $128, 5. Zara $129, 6. Topshop $64, 7. See by Chloe $193, 8. Kate Spade $148, 9. H&M $6, 10. La Garconne $65
with style,
S