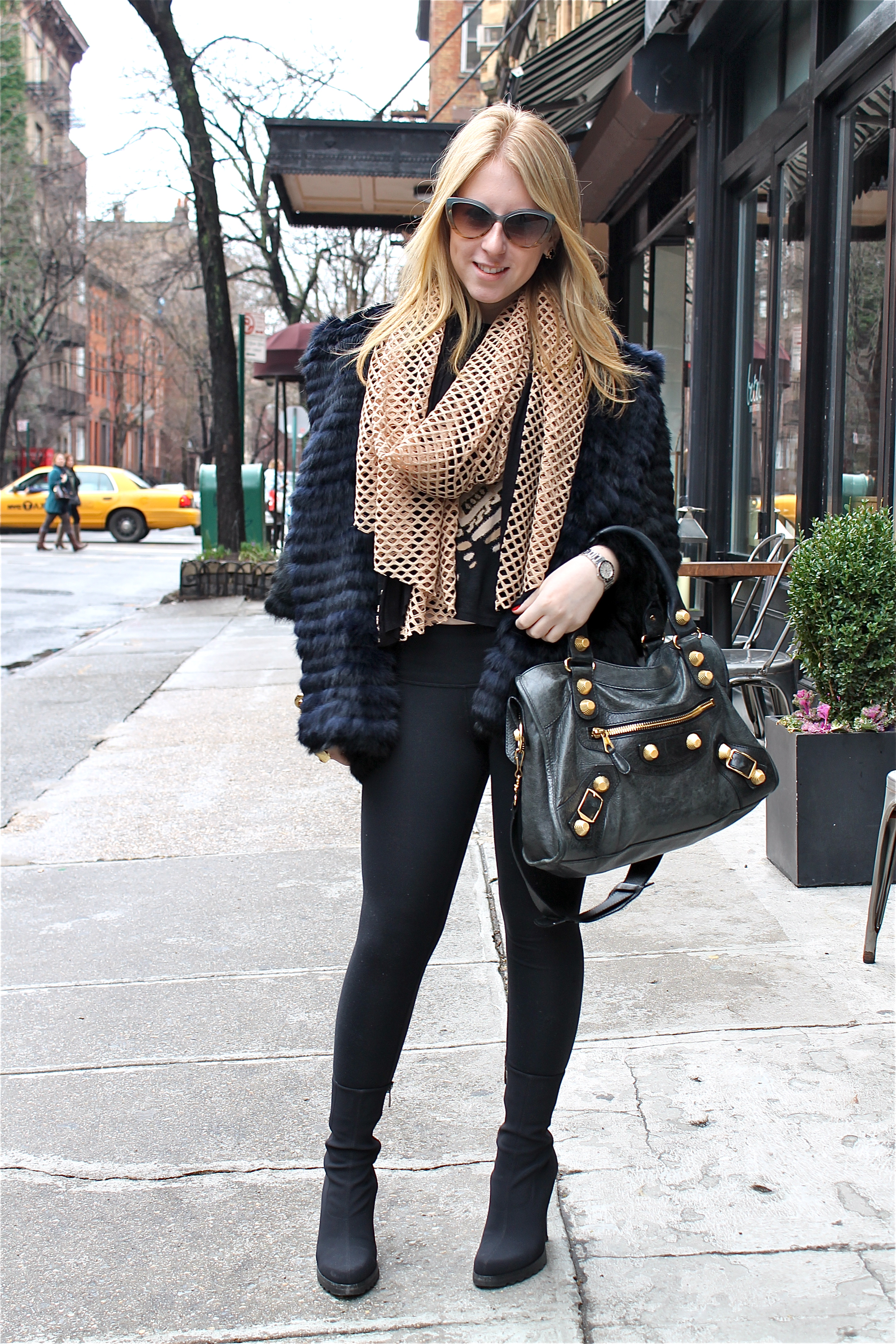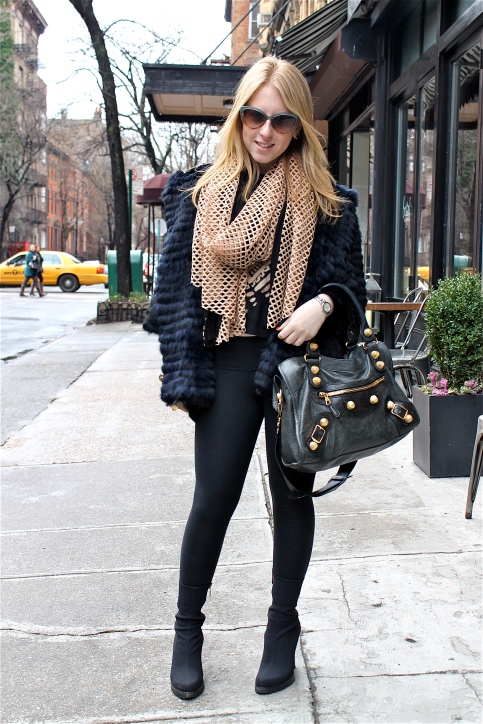 Top: Topshop, Pants: Lululemon, Shoes: Misc. store in Italy, Jacket: Galleries Lafayette, Scarf: c/o Ash & Dans Handbag: Balenciaga, Bracelet: J.Crew, Ring: c/o Melinda Maria, Sunglasses: Velvet Eyewear
I wore this black and beige number for my eating adventure downtown on Saturday. The busy work week finally hit me, so all I wanted was to be comfortable in my outfit. This is the time when having a great selection of staples comes in handy. Since my clothes were on the casual side, I used my sparkly J.Crew chain bracelet that I bought last year and a new Melinda Maria cocktail ring for a pop of glamour. This is my first pair of cat-eye shape shades. I've always admired them on the runway and on people I know, but I always stuck to my oversized round frame; I'm excited to have branched out to this style thanks to Velvet Eyewear founder, Cindy.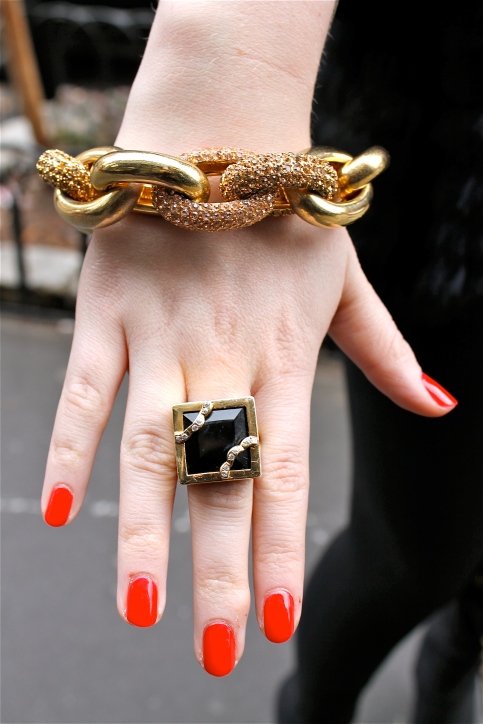 One of the stops I made was at Murray's Cheese Shop. I got caught up in the dried pasta area (my guilty pleasure), all of which looked delicious. I brought some home for dinner while reading Glamour and then falling asleep to Project Runway Allstars.
with style,
S