Yesterday was another Saturday spent downtown, but this week in Gramercy Park and Christopher Street. I felt like I was on an eating adventure, trying different food all day–from Murray's Cheese and Amy's Bread to Sockerbit and my new favorite place, Popbar, an adorable popsicle shop with hand-crafted gelato on a stick made with all natural ingredients.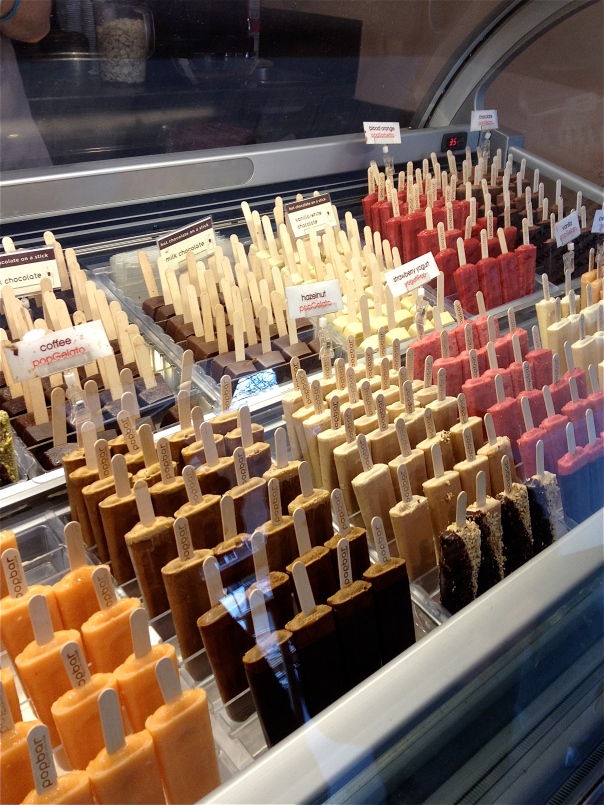 The popsicles are extraordinarily refreshing and tasty, coming in a wide range of flavors such as banana and blood orange, which are two of my favorites. You can customize your popsicle experience by dipping them into chocolate sauce and toppings such as coconut. If you think it's a little too soon in the season for a popsicle, don't worry; Popbar has come out with Hot Chocolate on a Stick by simply adding steamed milk to their chocolatey goodness.
Talk about a solution!
Below is an outfit that I've created inspired by my two favorite Popbar flavors, banana and blood orange. I'm a total popaholic!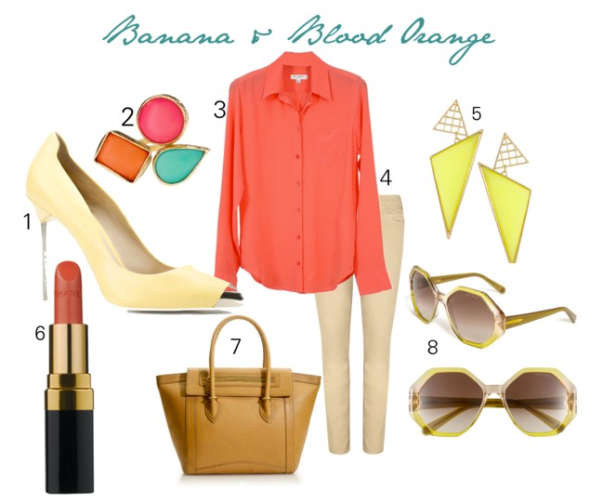 1. Zara $129, 2. ASOS $16, 3. Equipment $184, 4. Current/Elliot $260, 5. ASOS $18, 6. Chanel $33, 7. J.Crew $328, 8. Velvet Eyewear $159
with style,
S